Joni debuts unreleased live performance recorded by Jimi Hendrix
Posted July 28, 2021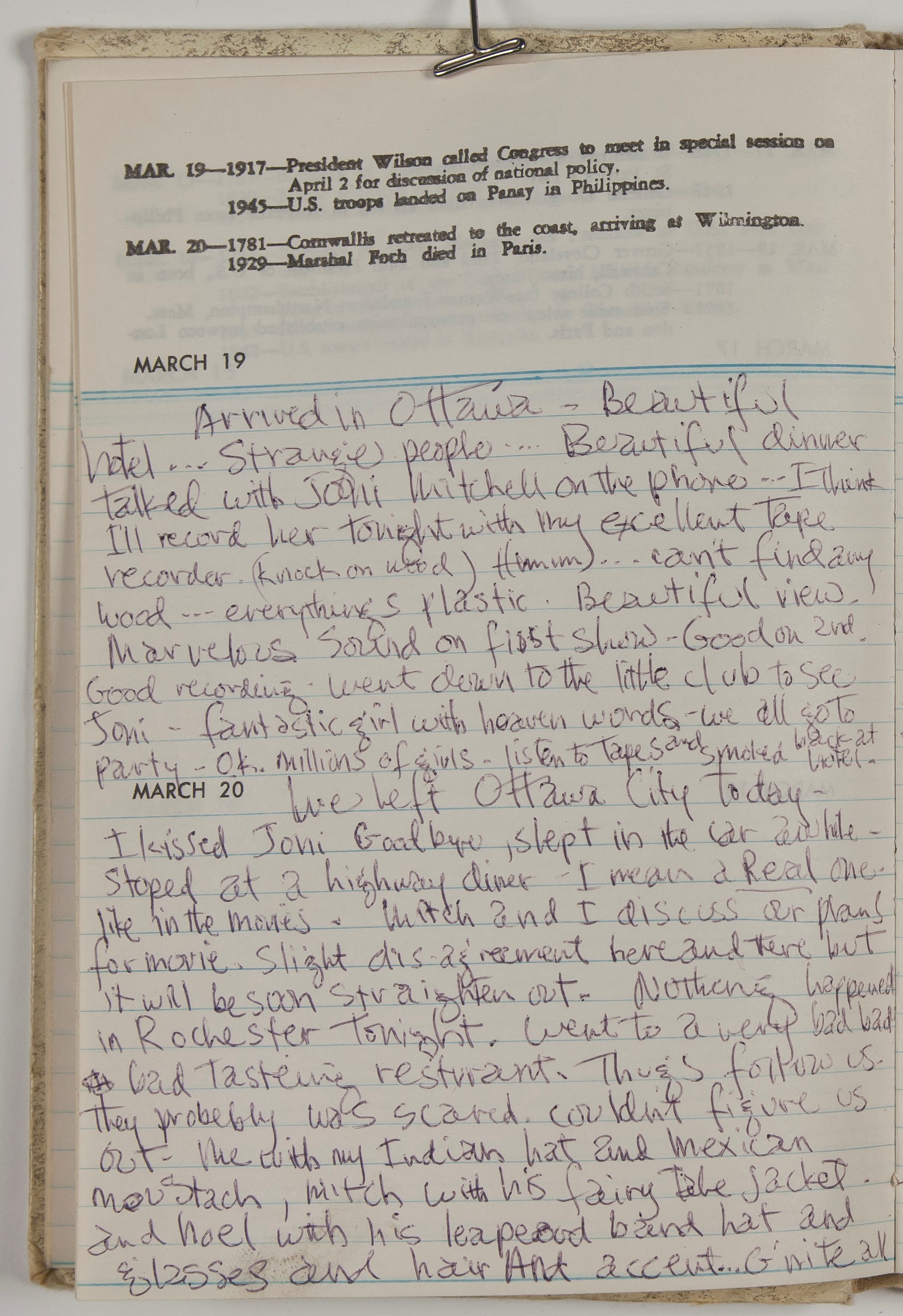 On March 19, 1968, a 24-year-old Joni Mitchell was in the midst of a two-week residency at Le Hibou Coffee House in Ottawa, Ontario, Canada, playing to rave reviews in anticipation of her debut album, Song To A Seagull, which was set for release just a few days later on Reprise. Not long before Mitchell was scheduled to take the stage, Jimi Hendrix was just finishing his second sold-out show of the night at the Capitol Theater a few blocks away. Earlier in the day, Hendrix had spoken to Mitchell and noted his plans to record her in his diary entry for that day:
"talked with Joni Mitchell on the phone. I think I'll record her tonight with my excellent tape recorder (knock on wood) . . . hmmm . . . can't find any wood . . . everything's plastic"
Following his two performances on that night, Hendrix rolled in to Le Hibou with his reel-to-reel recorder as promised and kneeled in front of the stage, unnoticed by most, and recorded Mitchell's two sets that evening. As he also noted in his diary, Hendrix, like many others at the time, was mesmerized by Mitchell: "fantastic girl with heaven words."
Were you in attendance at this event? Let's talk!
Listen to the entire song on this page, and read the press release here.