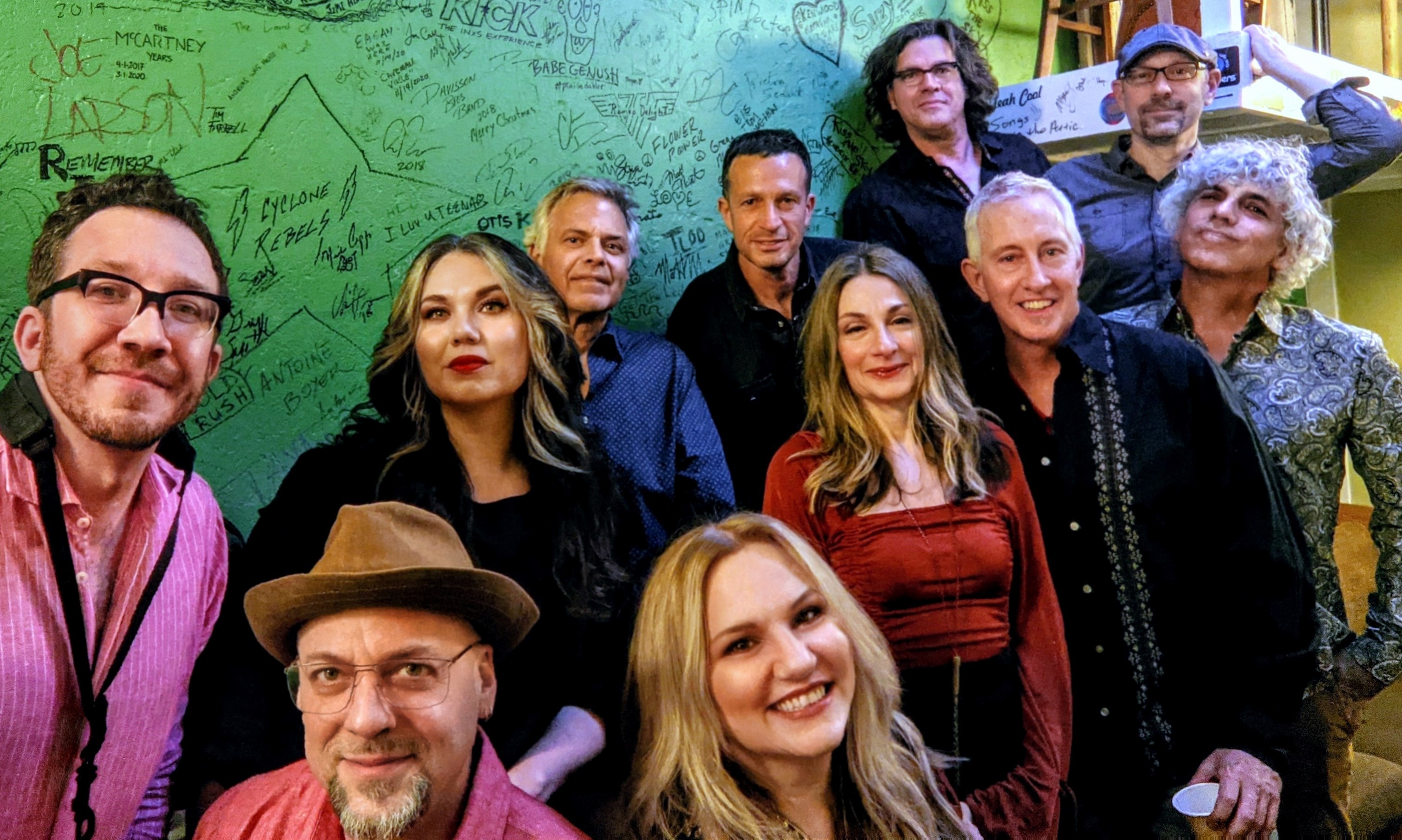 Joni's Philly Birthday Party!
Love City Music Collective presents "Reckless Daughter - The Celebration of Joni Mitchel", their collaboration event show in honor of one of music's greatest and most innovative artists, Joni Mitchell.
Led by Love City Music Collective founder and lead vocalist, Peg Talbott-Lane, "Reckless Daughter" is comprised of some of the finest area musicians and singers who all share a deep love for Ms. Mitchell's works. The band - Barry Hollander, Tony Winkler, Troy Shoenmeier (Guitars), Rob Lawrence on piano and organ, Glenn Marrazzo on bass, Mark Schreiber and James Farrell on drums/percussion, and arranger Mark Zelesky leading the horn section.
Joining Ms. Talbott-Lane on vocals, are guest vocalists Irene Lambrou (Almshouse) and Amanda Brizzi (Hotsy Totsy). Combining their different vocal approaches and influence between rock, jazz, theater and harmonic capabilities, their approach to the songs is authentic and personal, delivering the raw emotion the songs at times demand of any singer seeking to interpret them.
In this performance, "Reckless Daughter" will perform the hits and deep cuts of Ms. Mitchell's focused primarily on mid-career selections from albums such as Court & Spark, For the Roses and deeper tracks from Hissing of Summer Lawns along with arrangements from Miles of Aisles of her earlier works. More information here.