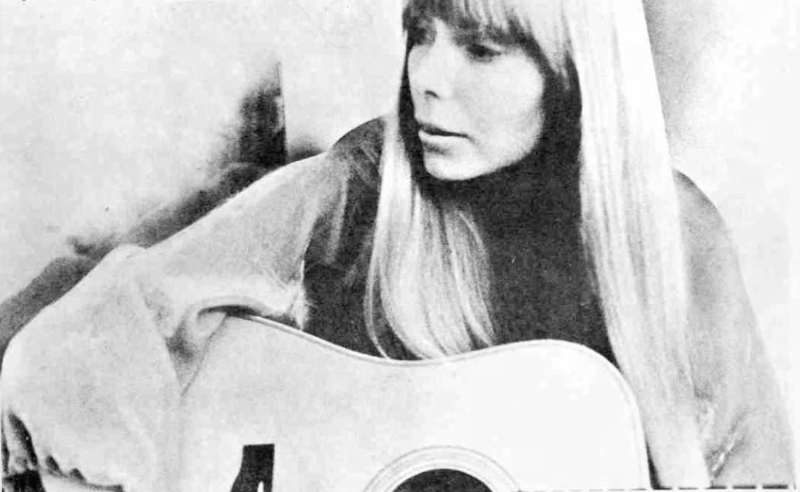 Joni Mitchell, fast-rising folksinger, will sing in the Union Ballroom Friday at 8 p.m.
Technically, Miss Mitchell's singing is "international," since she was born in McLeod, Alberta, Canada. She attended public schools in Saskatoon where she developed a flair for commercial art which she took with her to the Alberta College of Art in Calgary.
She also took along her ukulele, which was a real break, since she used her singing to earn extra money, her first job being in a coffeehouse called "The Depression."
Miss Mitchell attended the Mariposa Folk Festival in Ontario... and never returned to school. On the three-day trip east, she wrote her first song, a blues number called "Day After Day," which was timed to the clacking of the Canadian Pacific train wheels.
After a brief marriage, Miss Mitchell started a string of appearances in Detroit clubs, then went to New York where Andy Dickham of Reprise Records discovered and signed her.
Her voice has been compared by West Coast critics to those of Joan Baez and Judy Collins and her lyrics to those of Bob Dylan.
Some of her best-known songs include "Nathan La Franeer," "Marcie," and "I Had A King." The pretty blonde, still in her mid-20s, has just bought a new house in California where she adds to the 6O songs she already has written.