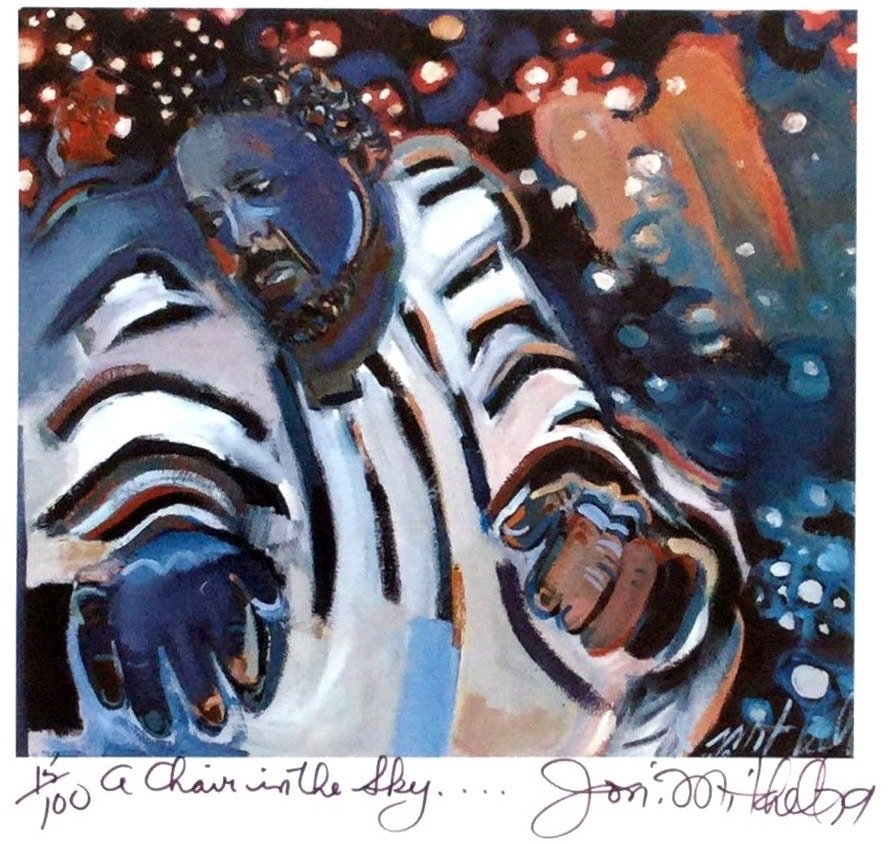 1978
36 x 36 in Abstracted Realism Oil
Joni's comments from the 1988 eclection art exhibition catalog and titled A Chair In The Sky: I painted this in a night and a day. Charlie was dying and he was frightened.
Joni's comments from the 1979 StarArt book:
I painted almost constantly for two days to do this portrait of Charles Mingus. I had his features down, so the likeness was there, but there was no real emotion coming off. I just kept pushing the paint around on the board, waiting for the right expression to appear; then suddenly it was there. The emotion is a very complex one in a way. I'm hesitant to say the emotions I think it embodies but if I were in his place I think I know what he would have been feeling at that time in his life and I think I've captured it.