Gordon Lightfoot
Posted May 02, 2023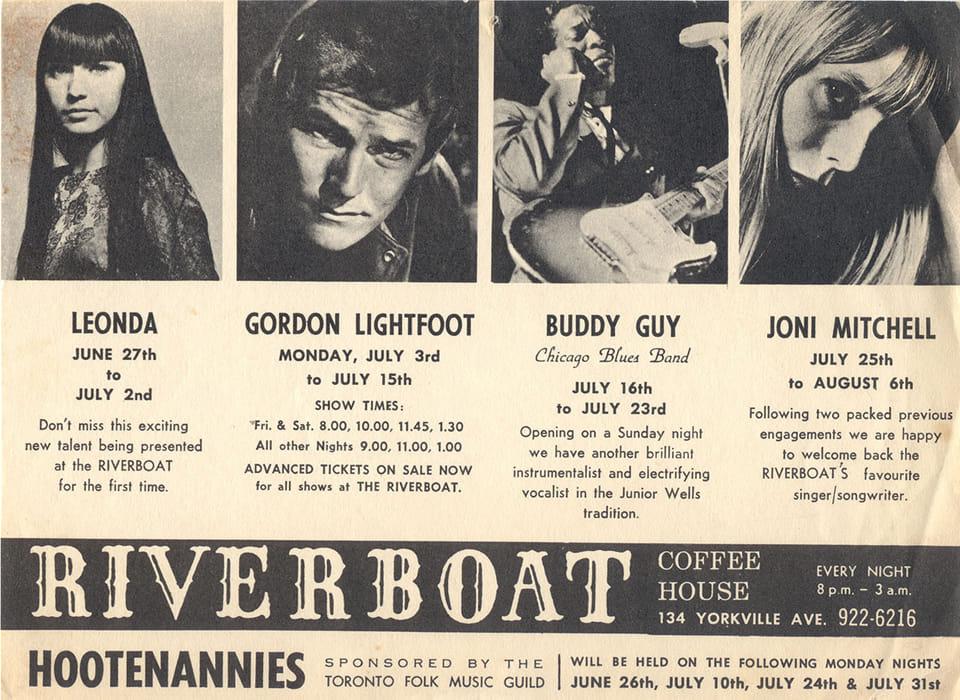 Although they rarely appeared together on the same bill, Gordon Lightfoot and Joni moved in many of the same circles early in their careers- most notably, each appearing often at the Riverboat, the famous Toronto coffeehouse. This was the premier area club at the time, and Joni and Gordon (along with Neil Young) were the top talents.
For Canadians, Mr. Lightfoot was a national hero, a homegrown star who stayed home even after achieving spectacular success in the United States and who catered to his Canadian fans with cross-country tours.
"Sometimes I wonder why I'm being called an icon, because I really don't think of myself that way," Mr. Lightfoot told The Toronto Globe and Mail in 2008. "I'm a professional musician, and I work with very professional people. It's how we get through life."
Gordon died Monday night. He was 84.
Text adapted from William Grimes at the NYT.