New 'For The Roses' vinyl releases
Posted October 19, 2022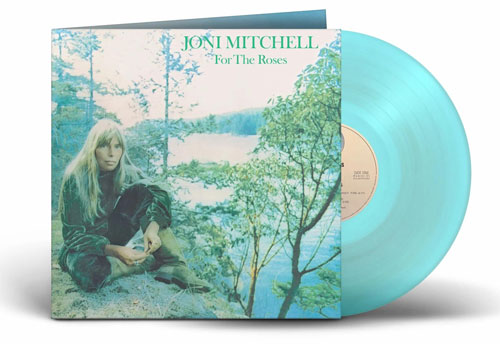 On October 28, Rhino will mark the 50th anniversary of Joni Mitchell's 1972 album 'For The Roses' with a new black vinyl reissue available at all retailers. An aqua blue pressing will follow on November 11. The color variant is an Amazon exclusive in the US, and will be available at various independent record stores in other territories.
Previously only available in the recent 'Asylum Albums 1972-1975' box set, the remastered album will now be available on its own, using the same sources as the box set. The records were cut by Bernie Grundman directly from the original analog master tapes, and both variations of 'For The Roses' are pressed at Optimal, as the 'Asylum Albums' box set was.
US links: Black vinyl - Blue vinyl. For other territories, contact your favorite record store for order details.