Berklee Presents Honorary Doctorate to Joni
Posted August 24, 2022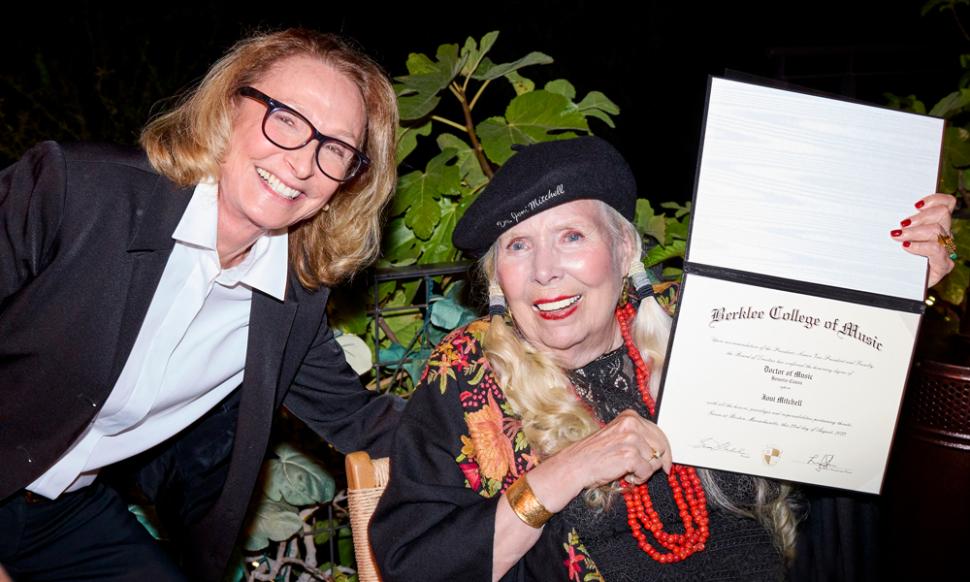 Berklee's Office of the President and Institute of Jazz and Gender Justice presented an honorary doctorate to Joni last night, August 23, at a private residence in Santa Monica, California. Linda Brown and Russell Brown of the MaddocksBrown Foundation hosted the intimate evening gathering.
Described as "the voice of a generation," Mitchell has been hailed as having a consequential influence on the styles and sounds that shaped 20th century music and culture. Berklee President Erica Muhl remarked in her introduction, "Since her debut in the late 1960s, Joni has been a force for change in the industry, blazing the trail for women in music with an unwavering commitment to achieving the status rightfully due her as one of the world's great musical artists." - Colette Greenstein
This is Joni's fourth honorary doctorate.