The Asylum Albums (1972-1975)
Posted July 28, 2022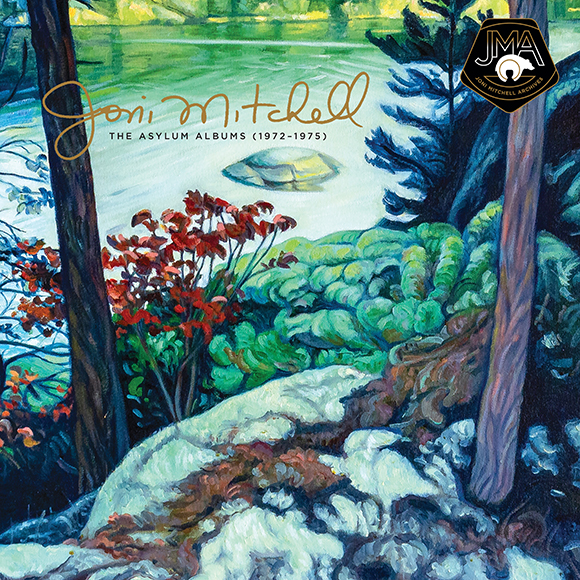 Joni was at a turning point 50 years ago. After making four acclaimed albums with Reprise Records, she left the label to join the brand-new Asylum Records in 1972. Over the next seven years, she would record some of the most acclaimed music of her career while changing her musical direction by adding more jazz elements into her songwriting. The evolution culminated in 1979 with Mingus, her collaboration with jazz titan Charles Mingus, and her studio last album for Asylum.
Rhino explores the beginning of that prolific era with THE ASYLUM ALBUMS (1972-1975), the next installment in the Joni Mitchell Archives series. The collection features newly remastered versions of For The Roses (1972), Court And Spark (1974), the double live album Miles Of Aisles (1974), and The Hissing Of Summer Lawns (1975). All four were recently remastered by Bernie Grundman.
THE ASYLUM ALBUMS (1972-1975) will be available on September 23 in 4-CD and 5-LP 180-gram vinyl (Limited Edition Of 20,000) versions, as well as digitally. The newly remastered version of "You Turn Me On I'm A Radio" from For The Roses is available today on digital download and streaming services.