Spotlight on Joni, Talent OR, August 4-28
Posted July 20, 2022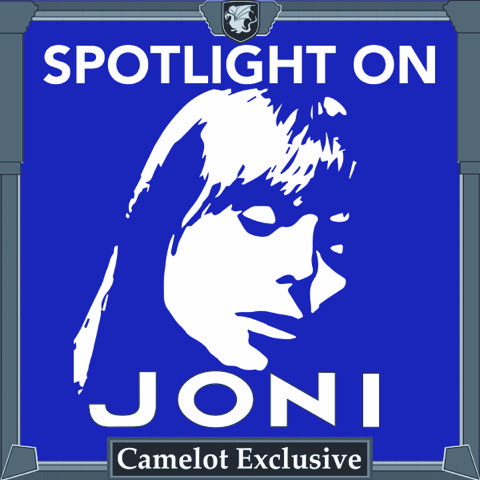 Among the singer/songwriters who emerged in the 1960s, none were as adventurous, incisive, or influential as Joni Mitchell. Her melodious tunes support her poetic and often very personal lyrics to make her one of the most authentic artists of her time. As a performer, she is widely hailed for her unique style of playing guitar. Mitchell's unflinching struggle for her own artistic independence has made her a role model for many other musicians. Mitchell is also a noted painter and has created the beautiful artwork that appears on the packaging of her music albums.
She first became famous for penning "Both Sides Now", a song that helped launch the career of Judy Collins. Her first album appeared in 1968, which featured her voice and her acoustic guitar with virtually no other accompaniment on most songs. Other highly successful albums followed. Mitchell won her first Grammy Award in 1969 for Clouds. She has won seven more Grammy Awards since then, in several different categories, including traditional pop, pop music, and lifetime achievement.
Spotlight On Joni Mitchell features her hit songs including "Big Yellow Taxi." "Both Sides Now." "Chelsea Morning," "Free Man in Paris," and more. More information here.