Clear vinyl reissue of Blue for Record Store Day
Posted July 04, 2022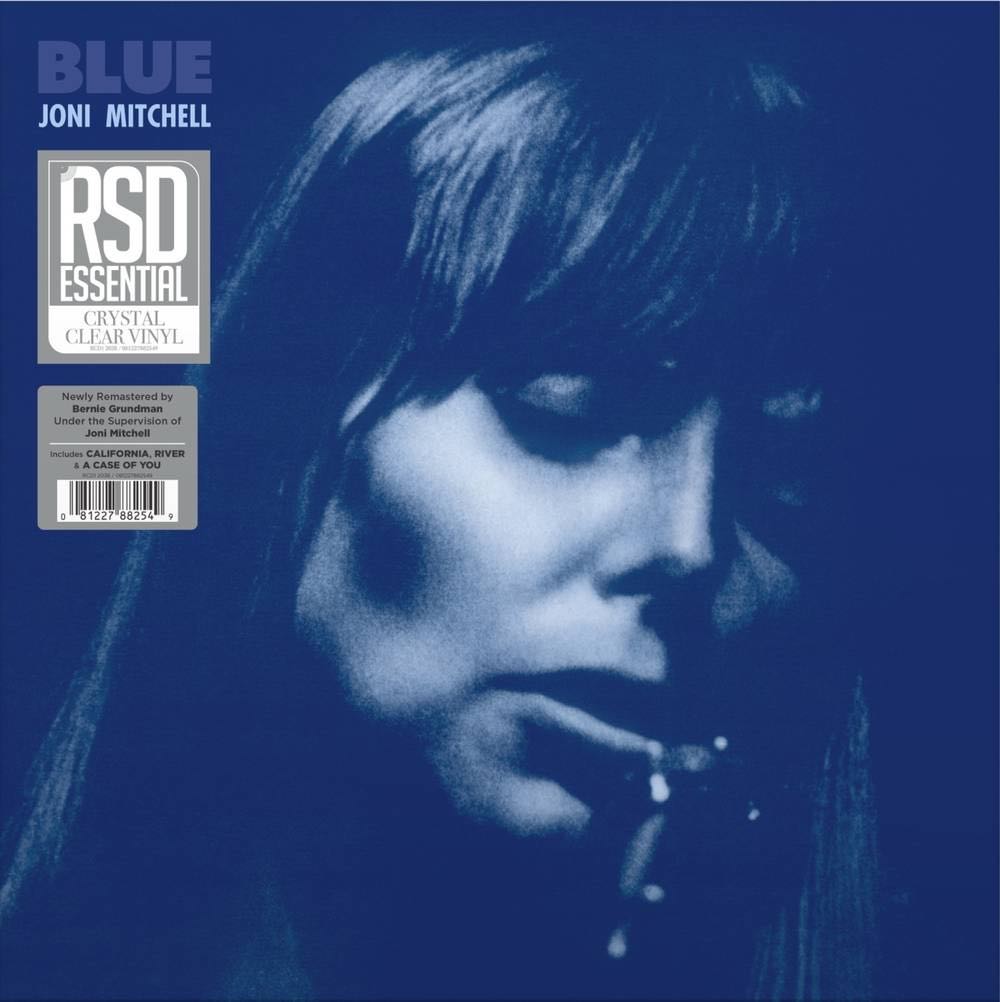 Rhino and Record Store Day have teamed up to reissue the 2021 remaster of Blue on clear vinyl as part of the RSD Essentials series. You can buy it from your preferred independent record shop (or their online storefronts) on November 11.
Joni Mitchell - Blue
RSD Essential
Clear Vinyl LP
RELEASE DATE: 11/11/2022
RSD Essential 031: Blue is the fourth studio album by Joni, released on June 22, 1971, by Reprise Records. Written and produced entirely by Mitchell, it was recorded in 1971 at A&M Studios in Hollywood, California. Created just after her breakup with Graham Nash and during an intense relationship with James Taylor, Blue explores various facets of relationships from infatuation on "A Case of You" to insecurity on "This Flight Tonight". Today, Blue is generally regarded by music critics as one of the greatest albums of all time; the cohesion of Mitchell's songwriting, compositions and voice are frequent areas of praise. In other words, this album is ESSENTIAL.