MusiCares: Music on a Mission virtual concert. Tonight at 5pm Pacific Time.
Posted March 30, 2022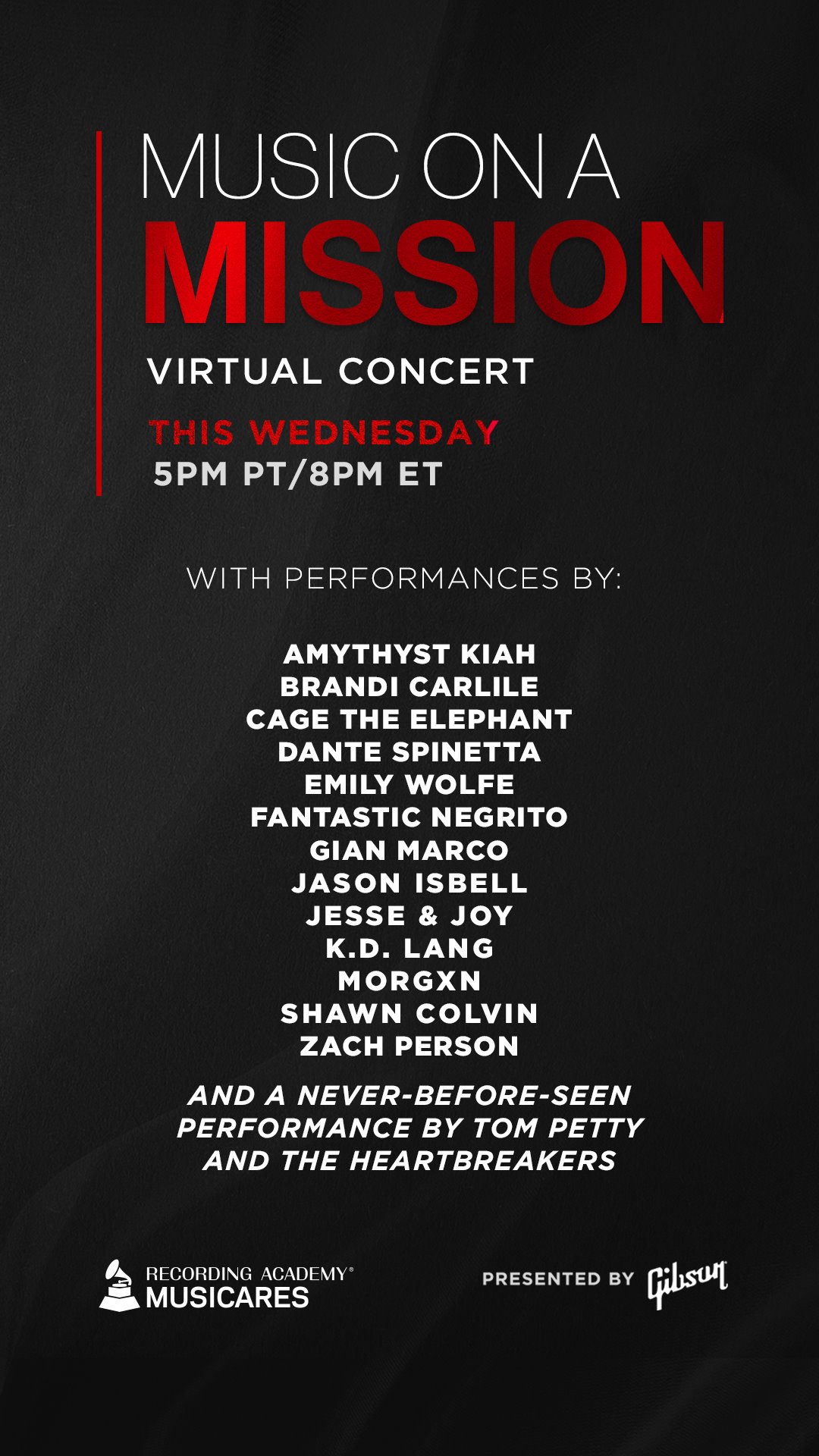 @MusiCares Music on a Mission, presented by @GibsonGuitar, is a virtual concert celebrating the power of music to make a difference. The official #GRAMMY Week event will feature never-before-seen performances, inspiring stories, and tributes to Joni, the #MusiCares 2022 Person of the Year honoree. All proceeds will be distributed to music people in need. Watch here.