Joni's signed proof print up for auction
Posted January 11, 2022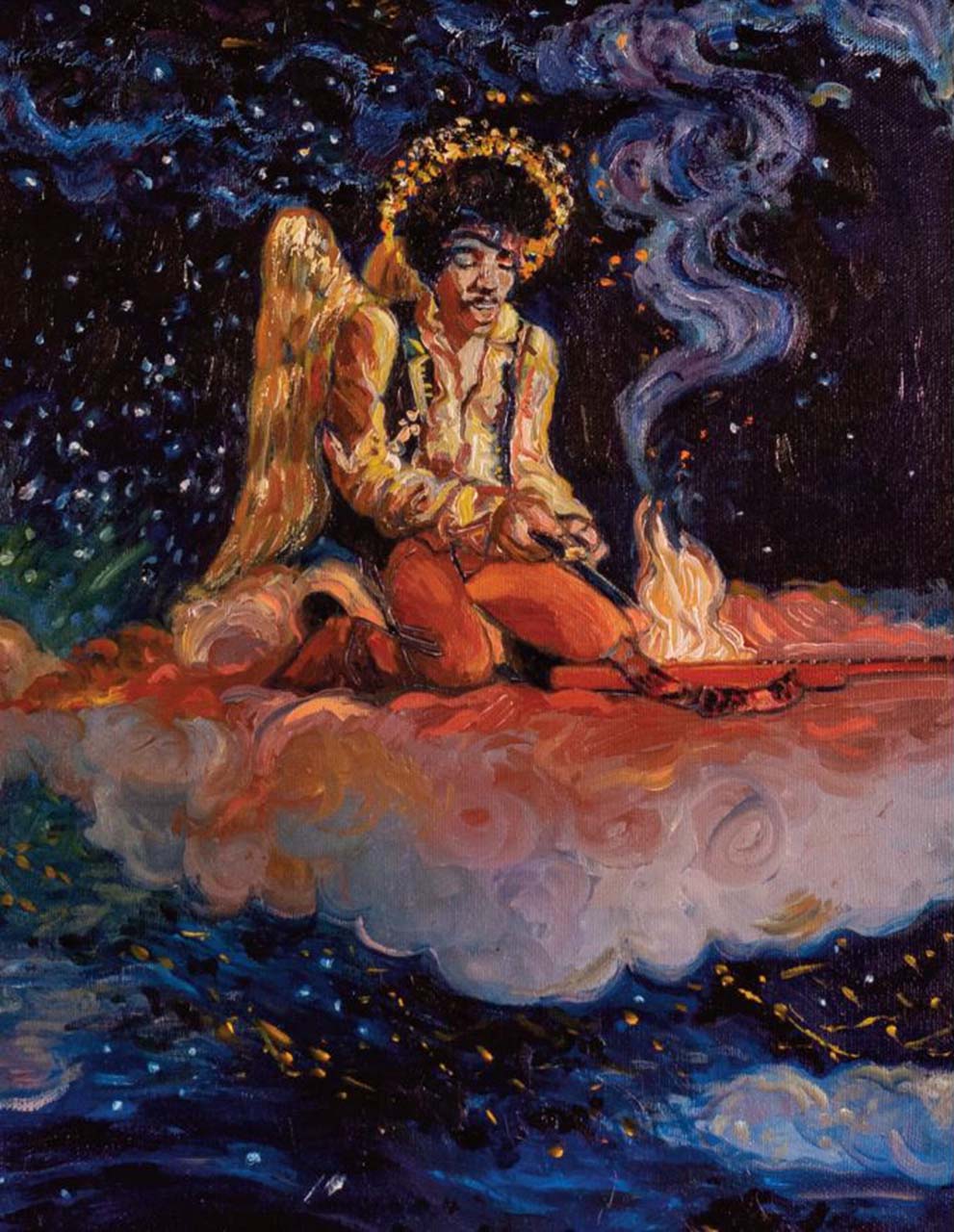 Now up for auction to benefit @Musicares, an original signed artist's proof print of Jimi Hendrix based on an oil painting by Joni, never before seen outside of her personal collection.
The painting features Hendrix with angel wings setting his guitar on fire at the Monterey Pop Festival in 1967, although Joni says she "prefers to think of him in heaven."
Visit JuliensLive to register to bid and win. Thanks to Experience Hendrix L.L.C. for their cooperation and support.