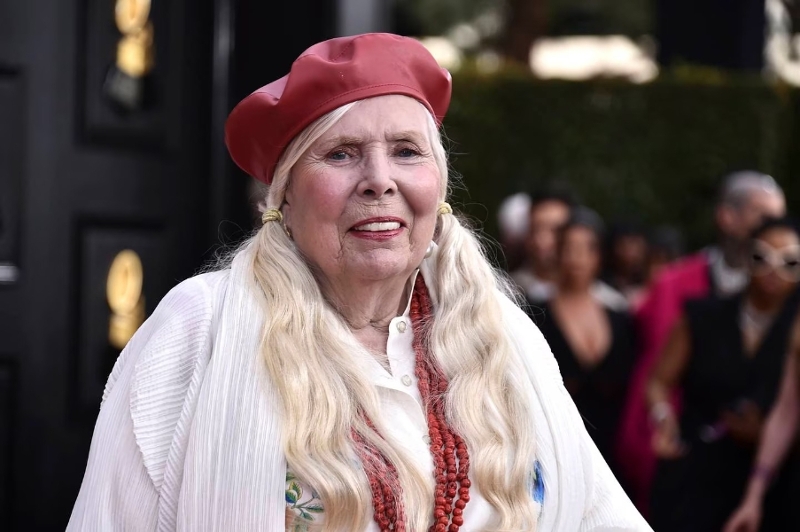 There are some concert events that transcend the present moment of time and enjoyment. Whether it be a Bruce Springsteen or Elton John concert, we all have those great shows whose songs heard later connect us to euphoric moments of our past. But then there are concerts that seem to transcend time all together. The recent Joni Mitchell Jam with Brandi Carlisle at The Gorge was epic at that level. Here is my recent experience of hearing her through the eyes of reflection.
To have a lingering sunset as Brandi Carlisle and company played as the warm-up band provided the perfect preview to the Joni Jam event. Although I already knew the back story of Joni Mitchell overcoming a brain aneurism, I particularly appreciated how Brandi set us up for the significance of the show we were about to experience. As noted by Rolling Stone writer Steve Baltin, "Joni Mitchell performing eight years after being in a coma so severe she said she lost the power to play instruments, to sing, even to talk, is gravy, something none of us thought we would get to see."
Forty-eight years ago, I bought a ticket to see Joni as part of the ground-breaking Rolling Thunder Review, my first big-time concert. Now Joni Jam is my daughter's first big-time show. I couldn't help but notice that there were as many young people as there were gray-hairs like me. In her tribute to Joni, Brandi shared an appropriate Twitter comment, "The Joni Mitchell of the younger generation, is Joni Mitchell." Big applause. Generations going "round and round in the circle game."
The show starts with a raucous version of "Big Yellow Taxi", a true OMG-she's-back moment.
To get a sense of the set list and the remarkable lineup from Annie Lennox to Sarah McLaughlin, I recommend reading the Rolling Stone Review as well as this one in the Seattle Times. I cannot capture it as well as these music review writers but stay with me.
Because of my close personal association with this song, the song I most wanted to hear was "A Case of You". It came halfway into this eclectic cross-section of Joni's wide range of music. I agree with Brandi Carlisle that, "this is one of the best songs ever written . . . ever." I asked the young man next to me to pinch me so I knew that this moment was really happening. He said, "Only, if you pinch me back."
During the show, Joni's enjoyment of this jam kept bubbling out. Several times she giggled, "Love Wins," after hearing the lush accolades from her fellow musicians on stage. The best giggle outburst of "Love Wins" came after the 26,000-plus adoring fans lit up their cell phones at the close of Brandi singing "Shine". With the help of great camera work we got to see what Joni saw, a sea of waving light fading into a star-dotted black sky. As the song goes, we were letting "our little light shine on the dazzling darkness." It was the perfect snapshot of what "Love Wins" looks like.
After "Shine" came the classic that we all knew would come near the end - "Both Sides Now". I managed to still have plenty of battery and was able to record Joni, singing lead on her most loved and prescient song. After she softly crooned out the last line of "I really don't know life at all", I said right out loud, "Yes, you do."
Considering where she came from, the other side of a life-threatening aneurysm she's been on both sides of life. She knows what life is about - "Love Wins". Just read these partial lyrics from her song "If" which she played three songs later.
If you can wait
And not get tired of waiting
And when lied about
Stand tall
Don't deal in lies
And when hated
Don't give in to hating back
Then as part of three song encore, Joni alone sings Frank Sinatra's "Young at Heart".
Don't you know that it's worth
Every treasure on earth
To be young at heart
For as rich as you are
It's much better by far
To be young at heart.
That's exactly how I felt trekking across grassy fields to my rental car, WAY past midnight. Clearly, Joni knows life after all. Seems like this is what comes from being on both sides now.