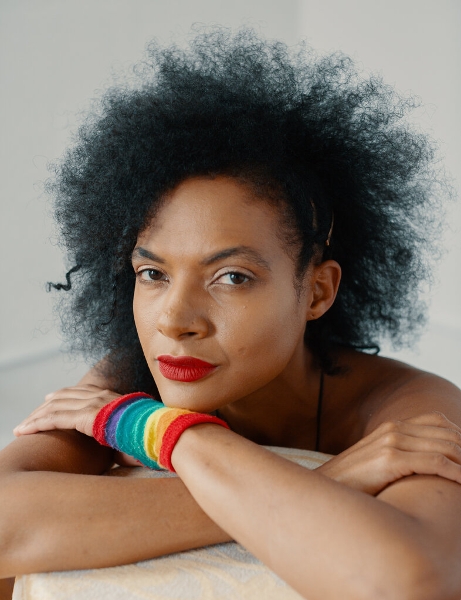 Dear listeners,
Consider this a postcard from Wenatchee, a small city nestled in the hills of central Washington. Out here, the blue highway signs that usually serve as mile markers instead display the types of apple trees you're driving by: Fuji, Gala, Honeycrisp. I made an eager pilgrimage to this corner of the world over the weekend (along with a bunch of other Joni Mitchell fans) to see Mitchell headline the Gorge Amphitheater at her first ticketed concert in more than 20 years.
To call the show miraculous does not feel like hyperbole. In the review I wrote sleep-deprived in the middle of the night, I likened it to seeing a bird in the wild that you thought had gone extinct. Days later, I can't think of any other way to describe it.
After Mitchell's near fatal brain aneurysm in 2015, I doubted we'd ever hear her sing again at all, let alone hit some of those rich, resonant notes in songs like "Amelia," "The Circle Game" and "Carey" on Saturday night. Those videos of her surprise appearance at last year's Newport Folk Festival were certainly something. But the so-called Joni Jam at the Gorge was proof that she's spent the last year - on the brink of turning 80, no less - working hard to strengthen her voice. It was inspiring to behold.
Like the Newport set, the Joni Jam was communal by nature, spearheaded by Mitchell's friend Brandi Carlile and designed to have the feel of the musical gatherings Mitchell frequently hosts in her living room. That made the show feel relatively egoless: Though there were some headline-worthy names present, there were no dramatic, please-welcome-to-the-stage entrances or bowed departures. Everyone was onstage the whole time, either jamming, singing or listening intently.
The different performers onstage spoke to the diversity of Mitchell's influence: Annie Lennox, Allison Russell, Wendy and Lisa from Prince's Revolution. Since I still can't get the concert off my mind, I thought I'd celebrate that spirit of musical community by offering a kind of who's who of the Joni Jam. Some names you'll probably recognize, others you might not - all the more reason to give them a listen. Now if you'll excuse me, I have to go find some fresh apples before leaving town.
1. Annie Lennox: "No More 'I Love You's'"
Earlier this year, when Mitchell received the Library of Congress's prestigious Gershwin Prize for Popular Song, the great Annie Lennox gave a performance of "Both Sides Now" that brought something entirely new out of that song. Seriously, just watch it. The dramatic finger-pointing! On Saturday night, Lennox honored Mitchell with a synthy, atmospheric cover of "Ladies of the Canyon," similar to the version she recorded for a 2007 Mitchell tribute album. Lennox has long been a great, fluid interpreter of other people's material: For the longest time, I didn't even know that "No More 'I Love You's,'" the leadoff track from her 1995 album "Medusa," was a cover. But it is, and Lennox lifted a wonderful 1986 song by the Lover Speaks out of semi-obscurity with this passionate rendition. As ever, she has taste.
2. Allison Russell: "The Returner"
Onstage, when she accompanied her for a rendition of "Young at Heart," Mitchell called the Americana artist Allison Russell "the most beautiful clarinet player ever." But she's a heck of a singer and lyricist, too, as this uplifting title track from her upcoming second album "The Returner" attests.
3. Sarah McLachlan: "Sweet Surrender"
Just a very underrated single from Sarah McLachlan's multiplatinum "Surfacing." Put some respect on Sarah McLachlan's name!
4. Blake Mills: "Skeleton Is Walking"
Mitchell's Gorge performance of "Amelia," from her singular 1976 album "Hejira," was a highlight for me - not only for the lushness of her vocals, but because of the musician and producer Blake Mills's faithful accompaniment, on Mitchell's own guitar. There's a precise kind of spaciousness to the guitar phrasings on "Hejira," and Mills did an excellent job recreating them. You can hear more of his nimble guitar work on the ambling, psychedelic solo he noodles over the back half of "Skeleton Is Walking," from his forthcoming solo album, "Jelly Road."
5. Lucius: "Go Home"
Although they dress onstage like fraternal twins, Jess Wolfe and Holly Laessig are not even sisters. Judging by their tight, soulful harmonies, though, you'd almost swear they were. The duo are prolific backing vocalists, and in their Joni Jam appearances they've nailed that almost Andrews Sisters-esque harmony that Mitchell often employed on her folkier albums. They let loose with something a little rawer here on a standout track from the 2014 Lucius album "Wildewoman."
6. Brandi Carlile: "The Story"
"Joni hasn't always felt the appreciation that exists amongst humanity for her," Carlile said in a CBS News interview right after the Newport performance. "But I wanted her to feel that." Carlile's friendship and support have been crucial to Mitchell's return - onstage, she clearly knows how to make Mitchell feel relaxed and at home (sometimes literally: the Gorge set evoked Mitchell's living room). Let's raise a glass (or bottle) of pinot grigio to Carlile, or just let her classic 2007 hit "The Story" rip.
7. Prince and the Revolution: "Purple Rain"
Speaking of stories, Wendy Melvoin told a great one at the Joni Jam: Apparently Mitchell came to a Prince concert on the "Purple Rain" tour, and Prince wanted to invite her onstage to sing the title track. But she told Prince she didn't know the words! (Imagine.) It's easy, he told her: it's just "Purple rain, purple rain, purple rain." I may never hear this song again without picturing this exchange.
No regrets, coyote,
Lindsay