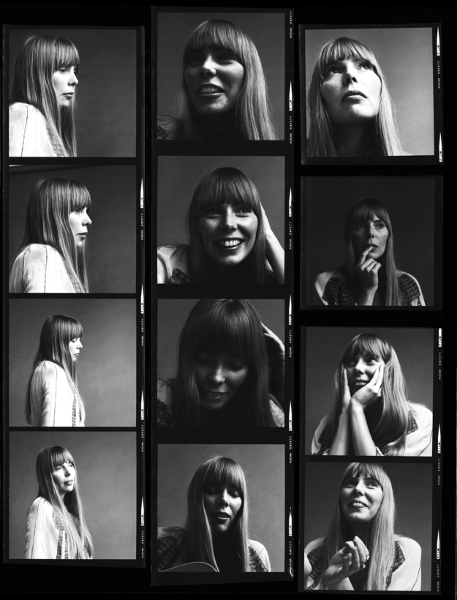 In 1969, Joni Mitchell missed the Woodstock festival to go on The Dick Cavett Show, only to be joined by David Crosby, Stephen Stills, and the entire Jefferson Airplane, who regaled the world with their tales of peace, love, and music. It didn't take long for Joni to write "Woodstock" and have the last word.
More than half a century has passed. The world is, in ways that matter to Joni, less stardust and golden than anyone could have imagined when Hendrix blasted "The Star-Spangled Banner." After "Woodstock," every Joni Mitchell album was another discovery. She continued to stay ahead of everyone else and created a body of work better than we deserve. She survived a near-fatal aneurysm in 2015, but she didn't just recover; she was Lazarus.
We have been witnessing a comeback like no other. In 2021, Mitchell received a Kennedy Center Honor, and, in 2023, a Gershwin Prize from the Library of Congress, in a ceremony that included her drop-the-mike performance of "Summertime." Last summer, she was a surprise guest at a Brandi Carlile gig at the Newport Folk Festival. Sometimes Carlile had to coax Joni into a verse, but when the bard of Blue started singing, a miracle occurred and was blared across YouTube. On June 10 at the Gorge Amphitheatre, in Quincy, Washington, Joni will give her first full official concert since 2000.
Located near Joni's property in British Columbia, Gorge is as Edenic as concert venues get. It is in the wilds of Washington State, nowhere near anywhere but a place where you can see everything - a slice of unfettered paradise. There are no hotels nearby. Concertgoers will camp out. There may not be places to plug in your devices. You can miss the news cycle and the Twitter feed for a few days. There will be nothing to focus on but the triumphant return of Joni Mitchell.
And those songs. They confront, they caress, they reassure, but they do not flinch from the truth. It seemed unlikely that Joni Mitchell would ever play another concert, but then there was never anything likely about Joni Mitchell and what she still makes us discover about our earth, our hearts, our passions, ourselves. Joni missed Woodstock, but now Woodstock comes to her. Will it rain? Will there be mud? Will there still be time to be stardust, golden, and back to the garden for real?