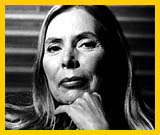 Perhaps no rock-era artists other than Bob Dylan or Neil Young can equal the stylistic breadth and emotional depth of Joni Mitchell. She has inspired both young artists like Fiona Apple and Alanis Morissette, as well as veteran performers like Prince, Sting, and Led Zeppelin. Madonna may have showed us every inch of her body, but Joni is the one who really opened her heart and bared her soul. Joni has always been exacting as a performer and fiercely judgmental as an artist. That may be why, during last night's All-Star Tribute To Joni Mitchell at the Hammerstein Ballroom in Manhattan, Elton John remarked, "I've played in front of the Queen of England and even that wasn't as intimidating as this."

Mitchell made a suitably grand entrance a few minutes before the show started, prompting the first of several standing ovations from a crowd that included Susan Sarandon, Laurence Fishburne, Rosie O'Donnell, Sandra Bernhard, Tony Bennett, as well as some familiar faces from The Sopranos and Sex and the City. Mitchell, dressed in an Issey Miyake gown and flanked by family and friends, is a diva from the old school, more Maria Callas than Mariah Carey. She accepted handshakes and gifts from fans, bowed and blew kisses to the performers, including her famous old flame, James Taylor, the inspiration for her classic Blue album. Then she sat down, smoked cigarettes, and watched the show, occasionally mouthing the words to her songs or shaking her shoulders to the rhythms.

Wynnona Judd and Bryan Adams opened the program with "Raised On Robbery," one of Joni's rare rockers. Wynnona's sister Ashley Judd provided scripted commentary between songs. (The word "ineffable" kept cropping up, as if it were one of Ashley's favorite adjectives.) Cassandra Wilson, who had previously covered Joni's "Black Crow" on record, successfully tackled the tongue-twisting Mitchell-Mingus tune, "The Dry Cleaner From Des Moines," occasionally directing asides to the band to speed up or slow down. That was the most challenging musical moment in an evening that, though far from predictable, dwelled on Joni's better known material from the first twenty years of her four decades of work.

Cyndi Lauper, whose cartoonish image often overshadows her prodigious vocal gifts, did a modern take on "Carey," full of spacious, loping rhythms. Richard Thompson, playing acoustic guitar, gave "Woodstock," a dark and foreboding cast. A taped tribute from First Lady Hillary Clinton came off like a lecture from a well-meaning high school English teacher, but her interpretation of "Chelsea Morning," the song that inspired her daughter's name, seemed cheerfully off-base. The song, covered at the show by Shawn Colvin and Mary Chapin Carpenter, is a deceptively simple tale about finding love among the grime, not too far off in sensibility from the young character in American Beauty, who rhapsodized about a plastic bag tossing in the wind.

James Taylor, to whom much of Blue and For the Roses was directed, performed "River" on acoustic guitar, accompanied by jazz and soundtrack composer Mark Isham on muted trumpet. Taylor doesn't have quite the right rueful tone for that gloriously melancholy song, but his rendition sparked nonetheless. Nearly 30 years after it was written, here was the man who inspired the tune singing it back to the woman who wrote it. The hushed audience was riveted to the invisible line that stretched between Joni's box and James' spotlight.

k d lang could have been lip-synching to Joni's original recording of "Help Me," from Court and Spark; of all the performers, she had the technical ability to approximate Joni's style. But it wasn't sheer imitation: lang added the sort of note-bending yodels that she's made her trademark, giving the song a sexy, rumpled feel. Sweet Honey In the Rock turned "The Circle Game" into a rhythmic chant for voice and percussion. A reprise of the song concluded the show. Elton John gamely tackled "Free Man in Paris," perhaps the only romantic depiction of the life of David Geffen you'll ever hear, but he never got below the surface of that tune. Diana Krall, on the other hand, dug deep into "A Case Of You," which she performed alone at the grand piano, exposing all the currents of regret, anger and longing in a song that remains among Joni's most candid.

Krall deftly concluded the tribute part of the show. After a short intermission, during which a large orchestra set up, Joni herself took the stage to perform "Both Sides Now" in the new, orchestral arrangement featured on her just-released album of mostly jazz and pop standards. There was, of course, a solemnity about this moment: after two hours of accolades, here was Joni, looking suitably iconic, her voice a poignantly husky shadow of its former self, intoning the words to her best-known song. But Joni, despite her diva-like tendencies, is too cool to just stand there. She rolled up her expensive sleeves, her hands fluttered as if she were playing an acoustic air guitar, and her body swayed with her uniquely, off-the-beat rhythm.

As the entire cast of characters came back on stage to join her in a reprise of "Circle Game," Joni, ever the iconoclast, grabbed the hand of bassist and concert musical director Larry Klein, her album producer and, as she pointed out to the audience, her ex-husband. She then put her free arm around former-lover Taylor, and rocking beside her past paramours and surrounded by admirers, she beamed. Like that free man in Paris, Joni remains, after forty years as an artist, "unfettered and alive."

An All Star Tribute To Joni Mitchell will be broadcast on April 16th on TNT. Joni will be performing songs from her new album, Both Sides Now, on tour with a 72-piece orchestra. She will be appearing in the following cities:

May 12
Los Angeles, CA - Greek Theatre

May 13
Concord, CA - Concord Pavilion

May 17
West Palm Beach, FL - Mars Music Amphitheatre

May 19
Atlanta, GA - Chastain Park Amphitheatre

May 22
New York, NY - Theater at Madison Square Garden

May 23
New York, NY - Theater at Madison Square Garden

May 25
Columbia, MD - Merriweather Post

May 27
Wallingford, CT - SNET Oakdale Theatre

May 28
Boston, MA - FleetBoston Pavilion

May 30
Rosemont, IL - Rosemont Theatre

May 31
Clarkston, MI - Pine Knob Music Theatre

June 2
Philadelphia, PA - E-Center.