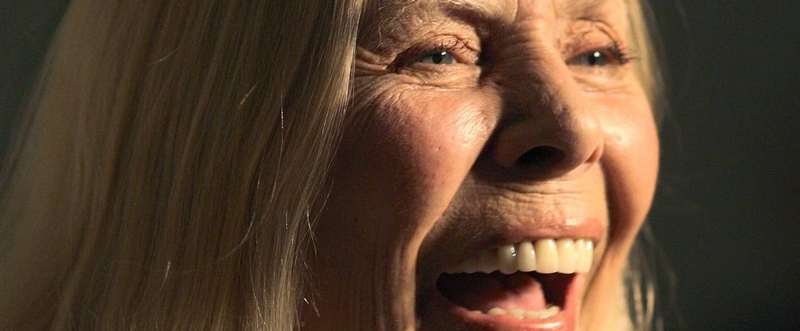 "What are your feelings about Joni Mitchell?"
This was my agent asking what seemed like a straightforward question in the fall of 2005. I had just left my home in Brooklyn - kicking and screaming - for a new life on the tenure track, with a mortgage, a lawn, and an adult sized future before me. I loved my life in New York. I loved my friends, I loved being able to go to hear live music on press comps on a regular basis. My wife and I had already been together for a decade and we were in a wonderful place in our relationship. The only paradise we can know is the one we have lost. Proust said that. And we know what Joni said about paved paradise. I had just moved to a place where I felt like the best thing I could do was stay inside. It was a good time to write a book.
The creation myth of my relationship to Joni Mitchell starts at age 15. One night, my girlfriend and I lay in bed and listened to Blue. It was as if I was given instant sonic access to adult eros and its discontents. The album ends with Richard saying, "All romantics meet the same fate," but I had a lot to learn before I even knew what he meant. The whole life cycle of a relationship happened in those stacked and suspended chords, those intimate and honest lyrics, and that voice that sounded like it was aimed right at me and all my vulnerability. I soon became a Joni Mitchell completist. I read every Rolling Stone interview with her. I was at an arts high school in Dallas, where I played piano in the jazz band, and I paid particular attention to how bassist Jaco Pastorius was in a harmonic and emotional dialogue on the lower frequencies, and how saxophonist Wayne Shorter did the same thing in soprano register. Jaco and Wayne were doing what so many of us were trying to do: how do we keep up with someone complex and beautiful and funny and brilliant and original? How do we catch every curve ball, understand every nuance? To be young is sometimes to imagine what could possibly happen next.
I'm 34, on assignment from The New York Times, and I am face to face with the woman who made that music. I wasn't born yet when she made Blue. She was singing for many people, and for herself above all. But now she was suddenly performing just from me, riffing on environmental apocalypse theological complaint, her "pace runners" Leonard Cohen and Bob Dylan, and her peer group: Nietzsche, Miles Davis, Beethoven, Edith Piaf, Billie Holiday, Duke Ellington, and so on. We talked for 12 hours, and she drove me to my hotel in her Lexus, where I had just enough time to pack for my flight. People have said that Joni got into my head. Indeed, when I called my wife, I was speaking in a Canadian accent.
That was ten years ago. During that time, I wrote another book - a short one on "pace runner" Bob Dylan - became a father, got tenure. Joni stopped talking to me and then resumed years later, after I talked to everyone else. My wife left a couple of years ago, and love came and went, as it does. Much of my public life is spent talking about Joni Mitchell, and it never gets old. That voice that pierced me at 15 is still trying to teach me lessons - lessons in survival, she called them - I am trying to live out. For everything Joni Mitchell got for her genius, she gave something up. We get her music, but she had to live it. And there were all those moments when she wasn't writing, or painting, or being inspired - when she sensed something was wrong and she was the only one who knew it, when she was being adored the wrong way for the wrong reasons, when nothing was ever enough. "I heard it in the wind last night, sounded like applause," she sang. That spotlight will bring glory and fame, what she called "a glamorous understanding." We can't return, we can only look behind from where we came. The music transports. It beckons. What are my feelings about Joni Mitchell? I now have a hardbound answer, with inexhaustible variations. But Joni's voice still lingers: I really don't know life at all.