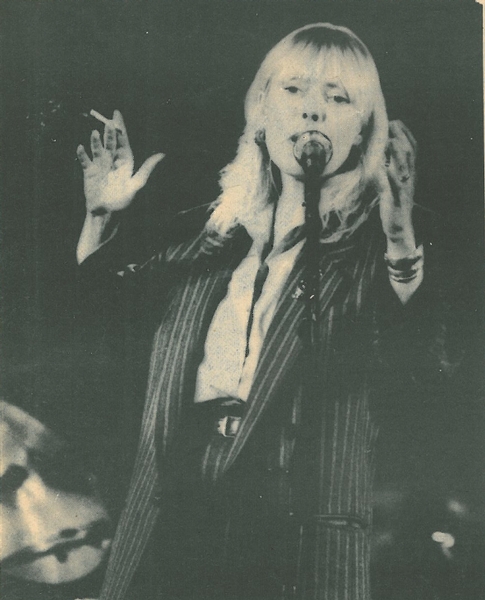 SOME SEVEN and a half thousand packed out two nights at Dublin's RDS main halls to surrender to one of the 60's enduring stars. Joni Mitchell's music is such that she commands the same breadth of audience as Bob Dylan or Van Morrison. Teenage girls and their mothers thought-by-thought in ease.
The RDS' somewhat eccentric acoustics and mega-village hall layout caused problems for those in the cheaper seats, but once they infiltrated the sides, and ignored the guitar player's ... eh ... blistering solos (move aside there, this is my space. Admire!) the excellence of Mitchell's performance was most impressive.
The willingness to bare the feelings and thoughts, and to introduce relatively heavy observations on human life and times in a conversational tone that scans, makes Mitchell one of the most interesting exponents of introspection-as-popular-art. She transcends, with absolute authority, the morose implications of the Me Generation, turing private thoughts to broader insights.
Her late '70's move towards jazz, and an acerbic view of the suburban world of jewels, lawns and lines, was well-represented too, though the over-enthusiasm of her lead guitarist constantly (and ironically) underachieved the music.
The highlight, perhaps, was her solo version of "America" (sic), a song that encapsulates everything one might wish to say about her as an artist -the ability to take a personal experience such as seeing jet planes over the desert, and use it as a prism to look at herself, at women, at progress; as a singer with her opentuned and (again) extraordinarily phrased guitar; as a lyricist to see how, more than almost any other writer still extant, she can take a metaphor and sustain it at such length. The hexagram of the heavens, the strings of my guitar indeed.