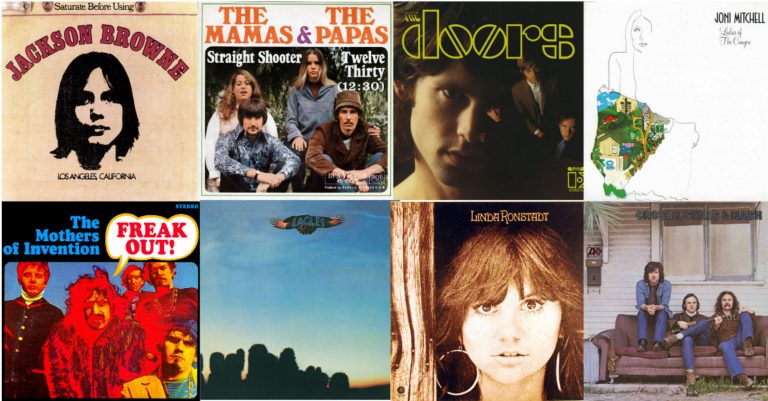 A feature-length documentary, Laurel Canyon, is set to premiere later this year. The film, according to a press release, "will pull back the curtain on a mythical world and provide an up-close look at the lives of the musicians who inhabited it. Through rare and newly unearthed footage and audio recordings, the documentary will feature an intimate portrait of the artists who created a music revolution of the '60s and '70s that would change popular culture." Alison Ellwood (History of the Eagles) will direct; the film will premiere later this year on EPIX.
Among the artists who will be featured are Joni Mitchell, Jackson Browne, Linda Ronstadt, the Eagles, the Mamas and the Papas, Carole King, Crosby, Stills, Nash and Young, James Taylor, the Doors, Frank Zappa and more. Says the press release, "The film will be uniquely immersive and experiential, taking us back in time to a place where a rustic canyon in the heart of Los Angeles became a musical petri dish."
"Having personally lived through this musical period of time, I'm incredibly excited to be involved in telling this story, especially given the amazing team we've assembled to make what we intend to be the definitive documentary on the Laurel Canyon scene," said executive producer Frank Marshall.
Those who have personal film footage, photos and other materials that feature artists in conjunction with the Canyon, the Sunset Strip and other area locales are encouraged to contact the filmmakers at the film's official website.
Said Craig Kallman, Chairman and CEO, Atlantic Records, "In Laurel Canyon, all the stars aligned to kindle a creative community unlike any other in modern musical history. Brought together during a cultural sea change, these artists inspired themselves and each other to make transcendent music that remains as vibrant and relevant today as it was a half century ago. The Warner Music family of labels - Atlantic, Elektra and Warner Bros. - were fortunate to have been part of this extraordinary moment, recording many of the artists at the center of the Laurel Canyon scene. We're thrilled to be partners in this long-overdue documentary about an incredible time and place."