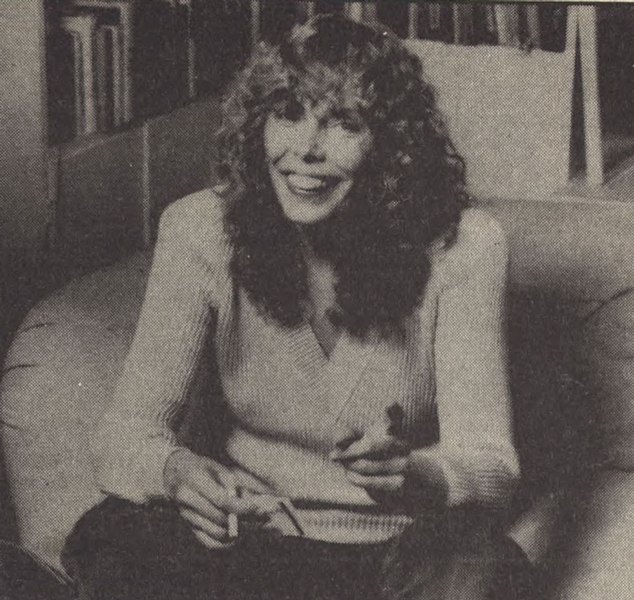 Joni Mitchell
Shadows and Light
Elektra-Asylum
Shadows and Light, Joni Mitchell's new live album, opens with a few bars of the title song followed by dialogue from "Rebel without a Cause."
The recording scene comes at the end of the film where James Dean confronts his parents with his participation in the famous "chicken" incident. Jim Backus, as faceless grey flannel fifties daddy, says to his son, "You can't be idealistic all your life. No one pays you for being idealistic." Backus says. "Accept yourself."
It is not clear where Mitchell sides in the Backus/Dean conflict, and it is not meant to be. Conflict has always been the central motif in Mitchell's best work. No artist of her reputation, with the possible exception of Eric Clapton, has so radically altered her public's comfortable perceptions by fiercely refusing a prescribed mantle.
Shadows and Light, recorded in September 1979 at the Santa Barbara Country Bowl, features material mostly called from Hejira, Don Juan's Reckless Daughter and Mingus.
Mitchell is supported by as breath-taking a line-up as she has ever assembled: Jaco Pastorius holds fort on bass; Pat Metheny's guitar soars in and out like an ethereal third grace; Michael Brecker plays a smoky sax that makes one think of camelias and the Cotton Club; Don Alias' percussion is inspiring' and Lyle Mays is crystalline on keyboards.
All this instrumental harmony over shadows Mitchell's erratic vocal perfomance. She fluctuates between absolute control and sounding just plain tired. Her work on the oldest cut on the album, "Free Man in Paris" from the 1974 Court and Spark, underscores the dilemma. Moreover, this version of "Coyote" doesn't pack the wallop of her live performance in The Last Waltz.
But, when Mitchell is in control of her voice, many of the most inaccessible songs from Don Juan and Mingus are very effective. She infuses them with an incandescence not apparent in their studio counterparts.
"Pork Pie Hat" is a superb composition. Done live, Mitchell's heartfelt portrait makes you feel the grime of the subway and her runaway joy at discovering the two little boys dancing under the awning of the Pork Pie Hat Bar. Lester Young done proud once more.
She is in magnificent form on Side 4. Brecker's bobby sox sax almost steals the show in "Why Do Fools Fall in Love?", and Mitchell rediscovers her soprano. She and the Persuasions, her backup singers, deliver a commanding a capella on the title cut. Unlike a true jazz singer, Mitchell cannot "make" a note in the fashion of Sarah Vaughn or take a standard and make it hers; her later songs are practically impossible to cover.
Shadows and Light concludes with "Woodstock." "We are stardust/we are golden" peals clearly, sweetly, the flat oval prairie o's encircling the anthem of a generation. The second reading of the refrain is tentative with "some semblance of a garden" now the song's keynote.
Caught up in her own tough-minded bargain - not the devil's nor her record company's, nor that of her critics - Joni Mitchell moves forward with grace and passion. No regrets.