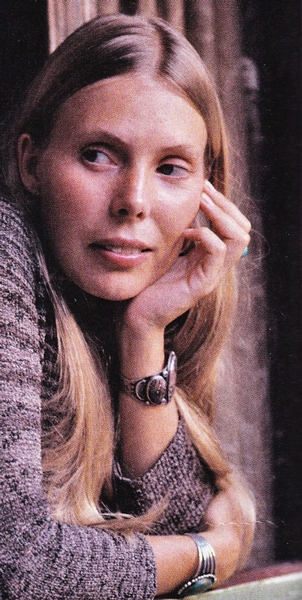 P.O.V.
---
Seventeen studio albums into her career, Joni Mitchell is still in love with the idea of creating. These days — inspired by her 2007 collaboration with Alberta Ballet company artistic director Jean Grand-Maître on a ballet called
Joni Mitchell's The Fiddle and the Drum
that was choreographed to then-new and old Mitchell songs alike — it's dance that's at the heart of Mitchell's storytelling-inclined ambitions. Her recently released
LOVE HAS MANY FACES: A QUARTET, A BALLET, WAITING TO BE DANCED
specifically follows this direction: The four-disc box set isn't just a collection of 53 remastered Mitchell tracks from across the iconic folk artist's career. To hear Mitchell tell it, the entire compilation was sequenced for use in an as-yet-imaginary, four-part ballet series.
American Way: How would you describe the theme of this imagined show?
Joni Mitchell:
Well, it's that love has many faces! It's like a documentary film. Is there a plot in a documentary film? No. This is about love, and a lack of it, and my generation, which has a bunch of people who, for whatever reason, don't have the ability to love. What this does is tell you what you need to do to love. You have to be selfless, and you have to have blind faith.
AW: Did you ever consider this as a musical instead of a ballet?
JM:
I don't want a musical. I don't want other people singing these songs. I'd rather have it with canned music, just the way it is, than
AW: Do you think you'll see your interpretation come to pass as a formal production?
JM:
It's all up in the air. Of course, no ballets last four hours. If it were going to be a ballet now, it would have to be danced as a series with an enormous troupe — as, like, an eight-hour show! It's a dream I hope will be realized.