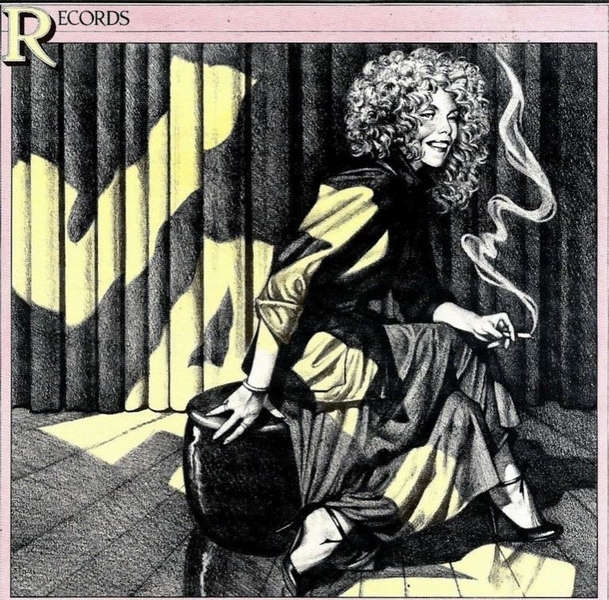 The extraordinary power of SHADOWS AND LIGHT, one of a handful of great live rock albums, took me by surprise, since Joni Mitchell is primarily a studio artist, not a concert performer. her earlier live set, MILES OF AISLES (1974), caught her at an insecure moment when she'd barely begun to explore jazz with hornman Tom Scott. Since 1974, however, Mitchell has grown into a breathtakingly polished pop-jazz singer. Perhaps more important, she's created a brooding instrumental sound that's unique in popular music: a perfect sonic counterpart to her flowing, painterly imagery. This sound-stark, electric folk-jazz that's centered on the protoerotic interplay between her own agitated rhythm guitar and Jaco Pastorius' sweetly responsive bass-dominates SHADOWS AND LIGHT, and it's infinitely more flexible and emotionally varied than the glib noodlings of Scott 's L.A. Express.

I had no idea that such a sound could be reproduced so effectively onstage, because the atmosphere of HEJIRA and DON JUAN'S RECKLESS DAUGHTER, the records on which Mitchell refined it, is so insular. But stripped of the echoed choral frills she often uses as a running commentary, this style encourages the singer to be more casually effusive and joyous than she's ever been in the studio. The difference between Mitchell's studio and concert voices is the difference between interior monologue and spoken conversation. While the transition from studio and stage entails some loss of poetic intensity, what's missing is amply made up for in accessibility and humor.

A dream band backs Mitchell on SHADOWS AND LIGHT : Pastorius, lead guitarist Pat Metheny, drummer Don Alias, keyboardist Lyle Mays and saxophonist Michael Brecker. In two cuts, she's joined by the Persuasions. This is the finest ensemble that Mitchell has worked with, and her exhilarating vocals reflect her complete confidence in these musicians. It hardly matters that her pitch isn't always perfect (though it's remarkably sure on difficult, chromatic tunes like "The Dry Cleaner from Des Moines") or that her voice has lost much of its sweetness, because Joni Mitchell has become an entrancing conversational singer. In the studio treatment of "Furry Sings the Blues," an account of her visit with New Orleans jazzman Furry Lewis, she milked pathos from the comparison between Lewis' decrepitude and the tearing down of Beale Street. Related in an offhand, down-to-earth tone on the new LP (with Mitchell freely imitating Lewis), the song has metamorphosed into a vivid, funny tale whose pathos is implicit. While I admire Mitchell the reflective commentator, I LIKE Mitchell the Chaucerian storyteller.

Most of SHADOWS AND LIGHT focuses on material from HEJIRA, MINGUS and THE HISSING OF SUMMER LAWNS, but "Woodstock," the album's only clinker (so impossibly smug), at least lends itself melodically to the artist's present sound. Generally speaking, the current versions are better than the originals. The rougher, live "Black Crow" captures the composition's crazy self-obsession much more frighteningly than the sleeker studio rendition. At the end of "Amelia," Pat Metheny sneaks in and takes over, lifting the tune to it's vanishing point in an airy, extended lyrical coda. Freed from its big-band horn arrangement, "The Dry Cleaner from Des Moines" sails forward with a manic lightness.

But the record's biggest stunners are two resurrections from THE HISSING OF SUMMER LAWNS. In both "Edith and the Kingpin" and "Shadows and Light," Mitchell stepped out of the confessional mode into a semiabstract, archetypal poetic style. While the original treatment of "Edith and the Kingpin" suggested a vague and murky urban tableau, its spare live setting uncovers a mythic yarn of seduction and corruption.

"Shadows and Light" appears twice: in the opening cut, "Introduction," where it frames an aural collage that splices dialogue from Rebel without a Cause with a snippet of Frankie Lymon and the Teenagers' "I'm Not a Juvenile Delinquent," and in a full gospel version with the Persuasions near the close of the LP. The long rendition follows a stunning doo-wop re-creation of "Why Do Fools Fall in Love," in which Mitchell becomes Lymon. Indeed, what rock & roll standard could summarize more wittily Joni Mitchell's lifelong obsession with romance than "Why Do Fools Fall in Love"? It's been several years and many foolish loves since Mitchell, like millions of us, lost her heart to rock and ran away from home with it. "Shadows and Light" is merely a more sober and intellectual expression of the same drive for personal freedom that Frankie Lymon shouted in 1956. And, as Lymon insisted, fools falling in love has everything to do with rock & roll.

Perhaps more directly than anyone except Mick Jagger, Joni Mitchell has always acknowledged the inseparability of sexual curiosity and rock music. Having satisfied her curiosity Mitchell probably knows better than most of us the high price to be paid for such knowledge. So it makes sense that her answer to "Why Do Fools Fall in Love" should be evasive. Constructing seemingly conflicting images of darkness and light, benefactors and parasites, law abiders and lawbreakers, the singer states her belief in the absolute relativity of moral standards and the ultimate indivisibility of good and evil. "Shadows and Light," like much of the album named after it, is a translucent masterpiece that embodies both the personal freedom and artistic majesty rock & roll continually strives for but rarely attains.