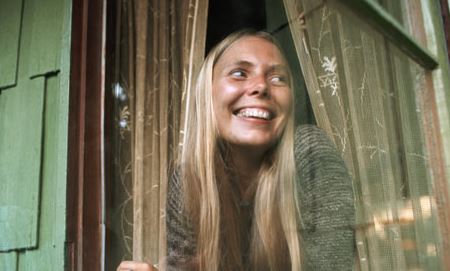 Let the Truth Unfurl
---
Admit it or not, something happens to you when you hear some great song for the first time on the radio. A song that touches a chord inside of your soul. I'm not talking about the driving beat of some dance/pop song that has been mixed a million ways, to make sure no matter how it's spun it will make a million dollars for some blood sucking talent raping record company and it's behind the scenes puppet masters.
I'm talking about a song that to the surprise of the critics, this song appeals to the masses on a whole different level. Songs like
Who Will Save Your Soul
Jewel,
Fast Car
Tracey Chapman and, maybe even most recently,
We Are Young
by Fun. Of course the music world has been changed forever thanks to the internet but generally people still decide what saves their soul even as the massive record labels push there song hit choices on us.
The question is what happens when an artist touch's the soul so repeatedly that it inspires a lifetime of recordings, accolades and controversy? You call it divine. You call it inspired and I am sure for the artist creating, in the middle of all this noise maybe even scarey and intimidating. Still we expect no cracks, no bubbles, no wavering from "God Like Status". It is almost unheard of but when the artist spends their entire lifetime trying to not to be boxed in and labelled and objectified, we call her "Joni Mitchell"
Get her or not the one thing you can't deny is that Joni Mitchell has remained true to what she wanted her life to look like. Be it the music, the poetry, the paintings this woman has defied gravity. Though I appreciate the Lady Gaga movement and how she proclaimed being
Born This Way
, being trendy and theatrical doesn't bare your soul to the world and set the ground work for a life time of life changing work.
Joni was and still remains untouchable and is the original cheer leader of
Born This way
. Though she did not want to be the cheer leader to the masses on any level. She simply wanted to share her experiences and move like liquid through her artistic integrity and just when we all had her figured out she covered her beauty, she shed her musical soul to let her jazz heart out for all to see and for most, at the time refusing to embrace the change. Many fans and critics still refuse to give her nods for some of her most electrifying work of her lifetime.
To get Joni is to get ones self. The music was never really about her. That was the most moving and soul healing part about her work. You either could see yourself in her music or you listened to those other artists that plagiarized or acted like commentators for the worlds chaos. Joni simply told her stories and for those who were connected with their higher selves were forever changed.
It's easy to announce for a season that you are proud of who you are. That you are not like the others or that your art is not just fodder for pop culture but it takes a lifetime for your library of works to speak so many truths that even to this day still attract a new generation of admirers, dreamers and bleeders from the reality that "We are on our own" (Joni Mitchell) And that it's OK. At 70, Joni in her latest interview showed us it's OK to not be happy to age. That having talent doesn't mean parading it over and over again until it is dried out and tired. It's believing in yourself so truthfully that you make no apologies for your life and what it means to be "You".
There are many interviews out there, books and autobiographies on Joni Mitchell but if you truly want to understand her you must be willing to understand yourself. Take out that classic album
BLUE
. You can't deny it's an outstanding piece of work. Why? Because it's not easy to be reminded that we all get blue now and again. We are all outcast. We all just want to belong and we all are on our own.
The beautiful thing about Joni's work is that under the pain and after the tears the sun shines again. "And the sun poured in like butterscotch and stuck to all my senses" (Joni Mitchell—
Chelsea Morning
)
In spite of all the critics and all the crazy that is life and fame Joni stands tall as a beacon of age and experience that you will get there if you stand true to your convictions and yes even for a person as strong and self reliant as herself even Joni knows when it's a good time to repaint the portrait. Not because they said so because it was right for for her and within her own journey.
I will have the chance to see one of my favorite people this coming Wednesday when at Massey Hall a tribute will happen in honor of Joni's life works. I will do what Joni hates the most, gaze on her as though she were some kind of goddess but really it's more than that. I want to take in just a little bit of that energy that radiates from her. If art can heal than wouldn't it be true that the artist too can heal? Well I am open to the idea and why not we all could use a little healing. Couldn't we?.....I am off to "Buck lake" for a "Joni Mitchell" retreat because sometimes "You have to get back to the garden"....(Joni Mitchell—
Woodstock
)
Studio releases
1968: Song to a Seagull
1969: Clouds
1970: Ladies of the Canyon
1971: Blue
1972: For the Roses
1974: Court and Spark
1975: The Hissing of Summer Lawns
1976: Hejira
1977: Don Juan's Reckless Daughter
1979: Mingus
1982: Wild Things Run Fast
1985: Dog Eat Dog
1988: Chalk Mark in a Rain Storm
1991: Night Ride Home
1994: Turbulent Indigo
1998: Taming the Tiger
2000: Both Sides Now
2002: Travelogue
2007: Shine
www.jonimitchell.com
Next Sunday:
The Summer of Joni 2013 prt 2