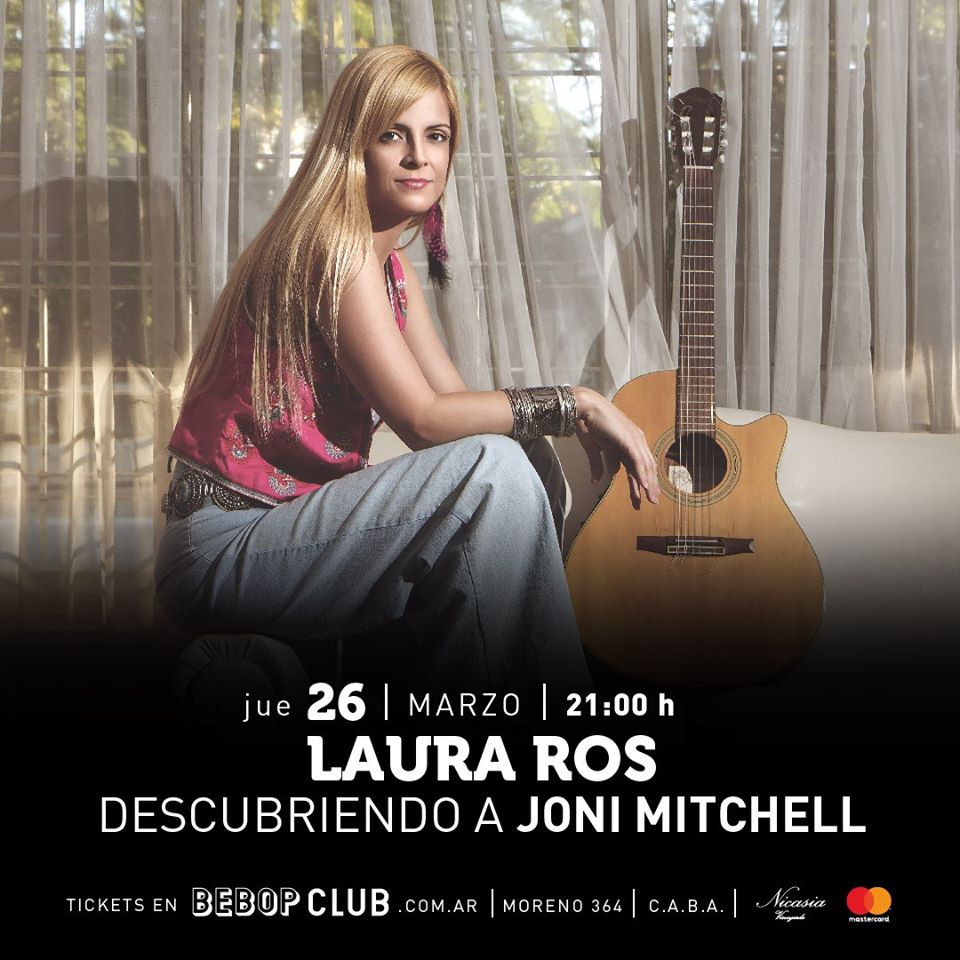 Multiple generations of musicians and music lovers have been captivated and influenced by the originality of Joni Mitchell as a composer, guitarist, pianist, and vocalist.
Laura Ros, a prestigious and award-winning Argentinean songwriter, vocalist, and guitarist, found inspiration in Joni to embark into this world of simple, yet immensely complex melodies, of creative rebellion, of insubordinate guitar tunings, to achieve the sounds only Joni can create.
A massive challenge to the vocal chords, hands, and musical capabilities of any artist.
Accompanied on drums and percussion by Federico Gil Solá (Wire Train, Divididos) and on bass by Alito Spina (Iván Noble, Palo Pandolfo & La Hermandad), Laura sets out to cruise Joni's repertoire without losing herself in the journey; a difficult task and Laura delivers.
Laura's set features original keys and tunings, as well as guitar adaptations of songs originaly composed on piano and dulcimer. Songs from different eras and albums, including Clouds, Ladies of the Canyon, Blue, Court & Spark,The Hissing of Summer Lawns, Hejira, Wild Things Run Fast and Night Ride Home; all this in an unforgettable show you won't want to miss. More information here.