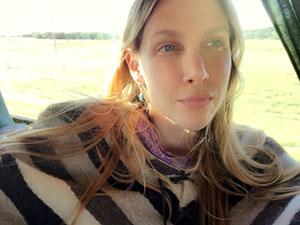 Inspired by David Yaffe's passionate, brilliant biography, Lauren Fox, in chronological order, and sung in their original keys, takes a journey through Joni Mitchell's songwriting. From early folk to folk-rock, to jazz and pop music, Joni continually evolved and pushed the envelope, defying critics and fans, who wanted her to stay the lithe and lovely, gentle folk faerie that they fell in love with in the 60's. A true pioneer, blazing a trail for women in music for decades to come, by never compromising her artistry. Lauren will be joined by longtime collaborator and friend, Peter Calo, on guitar and dulcimer.
Lauren's three solo shows, "Love, Lust, Fear & Freedom: The Songs Of Joni Mitchell & Leonard Cohen," "Canyon Folkies: Over the Hills & Under the Covers," and "Groupies: The Muses Behind the Legends of Rock & Roll" have received critical acclaim from, among others, The New York Times and The Wall Street Journal.
Lauren has performed at Jazz at Lincoln Center's Rose Theater, Carnegie Hall, The Town Hall, Subculture NYC, The Crazy Coqs (London), Joe's Pub, 54 Below, The Center @ The Washington Center for the Performing Arts, The Kate @ Katherine Hepburn Cultural Arts Center, The Pollack Theater @ Monmouth Center for the Arts,The Bankhead Theater at Livermore Valley Performing Arts Center, and various other performing arts centers and colleges around the country.
Most recently, Lauren had the honor of singing Joni Mitchell's songs at the book release for David Yaffe's new, definitive biography, "Reckless Daughter," as David read excerpts from his book. That evening was the inspiration for this new show about Joni's evolving artistry. More information here