Mac 'Dr. John' Rebennack
Posted June 09, 2019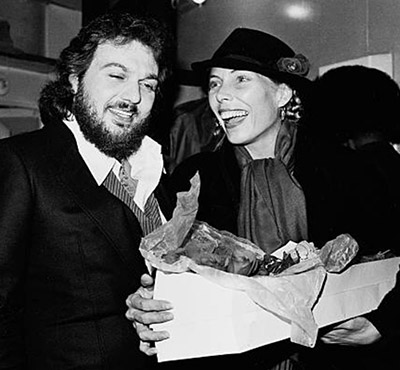 Malcolm John Rebennack Jr., known around the world as Dr. John, initially aspired to be a professional songwriter, producer and sideman. He wanted to work behind the scenes, not out front. But after assuming the persona of Dr. John the Night Tripper in the late 1960s, Rebennack was behind the scenes no more.
His idiosyncratic style and sound – the gravelly growl, the sly, deceptively leisurely phrasing, the original hipster patois, the hybrid Big Easy piano – embodied New Orleans and its music. Rebennack, an icon of the city who remained an active creative force until he abruptly disappeared from public view 18 months ago, died Thursday of a heart attack after years of declining health. He was 77. -Keith Spera
Joni and Dr. John appeared on the same stage at the legendary Last Waltz concert in 1976. And, on her 35th birthday Joni attended a Dr. John concert at the Bottom Line in NYC (pictured), in which he sang happy birthday to her from the stage.