Elizabeth 'Betsy' Asher
Posted April 02, 2019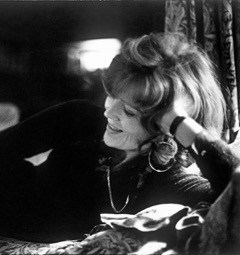 Elizabeth "Betsy" Asher, a music industry insider and self-described political news junkie, died Dec. 18, 2018 in Los Angeles. She was 75. She was born April 9, 1943 on Parris Island, SC to Paul Burney Doster and Elizabeth Fredrickson.
Betsy worked in the coffee houses of New York's Greenwich Village and as a publicist before moving to London. By the time she relocated to L.A., the musicians and songwriters she had known in the Village had become household names in rock music. Journalists and biographers often sought Betsy's unique perspective on the career arc of some of the most iconic musical artists of the last century.
Betsy is referenced by Joni in Song for Sharon, and perhaps Moon at the Window as well.