Joanna Eden: Both Sides Now at 50, Wavendon UK, June 19
Posted February 26, 2019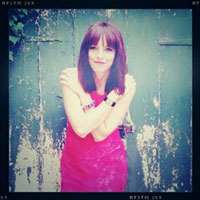 The Stables, Wavendon, UK, Wednesday 19th June 8.45pm
This year marks 50 years since Joni Mitchell released her album 'Clouds' which featured maybe her best loved song 'Both Sides Now'.
Singer/songwriter Joanna Eden presents a breathtaking show in celebration of her hero lovingly recreating Joni's masterpieces from Clouds and from Joni's wider repertoire.
In this 'labour of love' show, audiences join Joanna on a musical journey through the myriad of ideas, textures, themes, voices and emotions of Mitchell's canon.
Joanna accompanies herself on piano and is joined by singer/guitarist Lewis Andrews. More information here.