Music of Joni w Janine Gastineau, Aurora CO, September 15
Posted February 23, 2019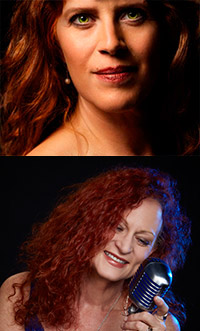 BOTH SIDES NOW: The Music of Joni Mitchell- Featuring vocalists Janine Gastineau & Terri Jo Jenkins, plus Eric Gunnison (pno), Bill Kopper (gtr), Bill McCrossen (b), Raoul Rossiter (drums).
Frank Nichols' House Concerts, Aurora CO
(RSVP for address to frankcn@earthlink.net, seating is limited!) *No Cover! TIPS welcome!*
Potluck - bring any food item OR bottle of wine to share. More information here.