March Mojo- Mitchell!
Posted January 18, 2019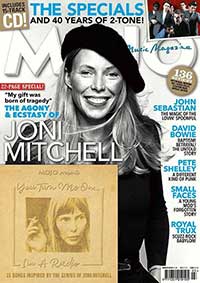 The upcoming March issue MOJO magazine celebrates Joni over 22 pages, with a classic in-depth interview, plus rare pics and insights and a 15-track CD of Joni songs and artists, featuring Julia Holter, Frazey Ford, Nadia Reid, Case/Lang/Veirs, Sun Kil Moon, Tomberlin, Wendy & Lisa and more. Pick one up in your local bookstore or get a copy delivered to your home.