Norman Seeff Store shipping this week
Posted December 06, 2018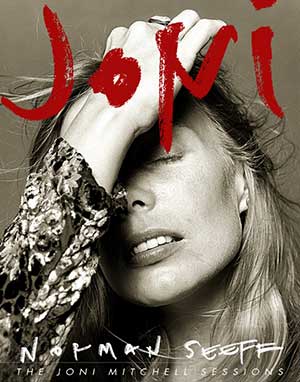 Norman Seeff's long-awaited book, the extraordinary collection of photographs entitled "Joni: The Joni Mitchell Sessions" is being shipped this week. It is a creative partnership that has lasted for over 40 years. Joni and Norman Seeff, a rock-and-roll photographer with a host of legendary subjects in his portfolio, did some of their best work together. Through over a dozen sessions with Joni, Norman captured the many facets of her personality in some of her most famous images.
Available through Norman's website are 2 versions of the book:
The Premium Edition:
-An 11x14 inch print.
-Password protected access to Seeff's library of filmed sessions featuring multiple artists exploring Joni as the Boundary Dweller and innovative Artist.
-Seeff's 7-Stage road map of the Boundary Dweller Archetype as exemplified by Joni. This schematic serves as a tool to empower personal creativity.
The Collectors Edition:
-A signed copy of the book inside a slipcase
-original limited edition signed 11x14 inch print
-A 30x40 inch signed lithographic poster
-Access to Seeff's video library and his 7-Stage road map as described above
The standard edition, without any of the above features, is available through Amazon and other booksellers starting on December 18th.