Max Bennett
Posted September 15, 2018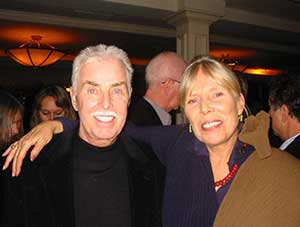 Max Bennett's first professional gig was in 1949, and throughout his long career he played with such legends as Peggy Lee, Ella Fitzgerald, Frank Zappa, Frank Sinatra, Ray Charles, Marvin Gaye, George Harrison, Joan Baez, Joni, and many more. Max is often associated with the famous 'Wrecking Crew', a loose collective of session musicians based in Los Angeles whose services were employed for thousands of studio recordings in the 1960s and early 1970s.
In 1973, Bennett, along with Tom Scott, founded the L.A. Express which served as the core band for Joni's Court and Spark album. A subsequent iteration of the group backed Joni on her 1974 tour which spawned the live Miles of Aisles album.
Max states on
his website
: "I feel that the relationship with Joni was the pinnacle of great music and total fun! She is a great lady!" Max was also
interviewed
for JoniMitchell.com in 2011 where he talked more about his time recording and touring with Joni.
Max Bennett was 90 years old. Our thoughts go out to his friends and family.