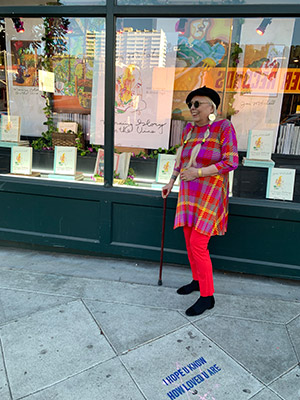 I always dreamed of seeing my book in a bookstore window. This feels even better than I imagined.
- Joni Mitchell
Thank you, Book Soup in Los Angeles for this beautiful window display featuring Joni's new book Morning Glory on the Vine.
In the image, taken on release day, you can see reflected in Book Soup's window the old sign from Tower Records on Sunset—in that store over 40 years ago Joni had her first window display of an album. Photo courtesy of Hannah K. Johnson.