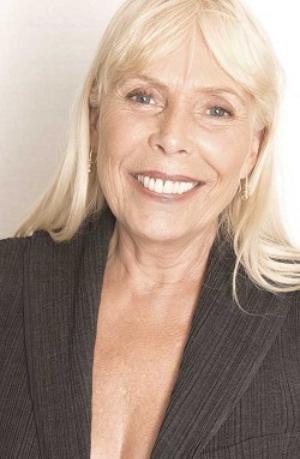 A few years ago, Joni Mitchell had rejected her musical muse, refusing to write or even play music as she devoted her life to painting, watching old movies on TV and reconnecting to the daughter she had given up for adoption in 1965.
Now, at age 63, newly inspired by family, nature and anger at today's politics, Mitchell is enjoying an outburst of creativity. The iconic Canadian singer-songwriter, whose poetic verses on songs like "Both Sides, Now" have inspired countless musicians from Madonna to Wayne Shorter, has released "Shine," her first album of new songs in nearly a decade.
On Sept. 25, Mitchell returned to the public eye as Starbucks' Hear Music label played her new 10-song album in 6,500 coffee houses. Later that evening, Mitchell found herself at the Manhattan premiere of the film "The Fiddle and the Drum" (scheduled for Oct. 22 broadcast on Bravo), an anti-war ballet based on her songs that she co-created with choreographer Jean Grand-Maitre of the Alberta Ballet.
She then rushed to the gallery opening of an exhibition, entitled "Green Flag Song," of her triptychs. Focused on the themes "war, torture, revolution," they were created from ghostly green-and-white negative images photographed off her dying TV set from the History Channel, CNN and Turner Classic Movies.
The next day, an ebullient Mitchell met up with jazz pianist Herbie Hancock, who shares her beliefs in Buddhism and bending music genres, for a free-flowing discussion over lunch with several writers. Hancock had just released "River: The Joni Letters," interpreting her songs through his jazz prism with the help of Norah Jones, Corinne Bailey Rae, Tina Turner and Mitchell herself.
The Rock and Roll Hall of Famer says it wasn't difficult to put aside music for most of the past decade. She had her painting, which she could pursue without worrying about bean-counting record company executives trying to mold her image.
"I was a painter first, but I got waylaid by the music - first as a hobby to make my smokes at art school," said Mitchell, speaking in a slightly husky voice as she chain-smoked American Spirit cigarettes, a habit she developed at age 9 after nearly dying from polio.
"At the time, I just sang folk songs but then a tragedy occurred in my life. I had a daughter and I gave her up and that puts a big hole in a woman that's hard to explain. I was destitute ... and three years later I had a career and money," said Mitchell, whose first album, "Song to a Seagull," came out in 1968. "But I didn't like fame. ... I understood the price of it at an early age."
Mitchell enjoyed her biggest commercial success in the early '70s as she exposed her emotional vulnerabilities on such albums as "Blue" and "Court and Spark," but she found the folk-pop sound too constraining for her complex lyrics. She turned to unorthodox harmonies, jazz and world music, and edgier social commentaries, starting with 1975's "The Hissing of Summer Lawns."
"I did five albums, four with praise, and then for the rest of my career it was always unfavorable," said Mitchell, dressed elegantly in a black Issey Miyake outfit, her silvery blond hair down over her neck. "You're supposed to get a decade, the artist from the '60s, the artist from the '70s ... Then the industry tries to kill you off."
Record company executives today, she said, "want clones ... They don't love music. They love golf and porno."
Mitchell released her last album with new material, "Taming the Tiger," in 1998. Then she stopped writing new songs, or even playing piano and guitar. She also had become focused on building the fragile relationship with her newly found daughter and grandchildren.
"I had gotten to hate music," Mitchell said. "I didn't listen to the radio ... for my own pleasure or put records on. I couldn't remember what I ever liked about it."
Mitchell fulfilled her Warner Bros. contract with the orchestral albums "Both Sides Now" (2000) and "Travelogue" (2002) on which she sang jazz standards and her old songs like "Woodstock" and "A Case of You." Then she "slipped off" into retirement.
"My life came down to being a granny and watching a lot of television," she said. "I thought, 'Oh, is this the rest of my life?'"
Mitchell began to rethink her decision to quit music in 2005, after Starbucks Entertainment invited her to compile an Artist's Choice album of the recordings that most influenced her. She spent six months reviewing "everything that ever gave me a major buzz" - from classical (Debussy) to jazz (Miles Davis and Billie Holiday) to rock (Chuck Berry) and folk (Bob Dylan).
Then, one summer's day in 2005, she found her muse again.
She had spent the day outside her rustic stone home on her coastal property north of Vancouver, British Columbia, which she bought in 1969 as a refuge from the fast-paced Los Angeles scene. She could see the Pacific Ocean rolling in, a blue heron flying overhead, seals sprawled in the kelp, wild roses blooming.
"I was going, 'This is so beautiful,'" she recalled. "That evening I went in and played this piece of music (on the piano) ... There was such a sense of well-being and gratitude."
That piano melody ended up as the impressionistic, Debussy-inspired instrumental "One Night Last Summer," which opens "Shine."
The lyrics and melodies began flowing. The song "Bad Dreams" developed out of a profound remark by her 3-year-old grandson, "Bad dreams are good in the great plan." "Night of the Iguana" and "Hana" reflect her passion for old movies. Other songs like "Strong and Wrong" grew out of the anger she felt over the current state of affairs: the war in Iraq, global warming, torture and illegal wiretapping.
"I was mad at the government. Mad at Americans for not doing something about it," Mitchell said. "They were so quick to impeach Clinton for kinky sex and so slow to do something about ... the country turning into Nazi stormtroopers, and it's still smoggy. ... It was all that losing freedom and everybody just kind of oblivious, like what happened in Germany."
But Mitchell's melodies on "Shine" are anything but angry. She updated her 1970 hit "Big Yellow Taxi" - her prescient environmental protest song - giving it a lighthearted French-circus music arrangement with some humorous accordion sounds. On "If I Had A Heart," she laments "Holy Earth/How can we heal you?/We cover you like a blight/Strange birds of appetite," but the tune itself is a gorgeous ballad.
Mitchell created the music in the studio by herself with just her engineer, laying down synthesizer, piano and guitar tracks. She later brought in some guests including bassist and ex-husband Larry Klein; Bob Sheppard, who adds warm vibrato jazz saxophone solos; and James Taylor, whose guitar can be heard on the psalm-like title track.
Mitchell's hiatus from music had allowed her to partially recover from the vocal nodules, compressed larynx and muscular degeneration of post-polio syndrome that she felt had limited her vocal range on her last albums.
"I think she's singing better than ever myself," said Klein, her longtime musical partner, in a telephone interview. "Of course her voice has changed dramatically from her early records ... where she thinks she sounds like she was on helium."
"This record was a very personal process for her," he said. "Something that she just had to do to pry open wherever the muse comes from inside her."
Mitchell is particularly thrilled by her ballet, which premiered in Calgary in February, calling it "the most exciting thing I ever did." She served as artistic co-director, creating a video installation that included images of Earth shot from space and using slides of her politically charged green-hued triptychs in the set design.
Mitchell feels the combination of dance, music and visual arts serve to make her complex lyrics more understandable.
"It's a great visual aid," said Mitchell. "I'm a frustrated filmmaker. ... My songs are like little plays, you may have four or five emotional changes in the context of one lyric."
Mitchell envisions more art exhibitions of the images from her dying TV set. She does not plan to perform publicly, but is optimistic about writing more music.
"I've got some ideas ... It's up to the muse, right?"