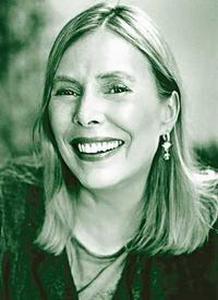 JONI MITCHELL, Dreamland (Nonesuch/Warner)
NEIL YOUNG, Greatest Hits (Reprise/Warner)

Both of these Canadian giants have had careers of more than 30 years, replete with regular stylistic changes and highlights, although in terms of "hits", most of those happened in the first half of the 1970s.

They've also had periods where label managers and large numbers of their fans were at best perplexed, if not turned off altogether, by those changes.

Those factors make it almost impossible to compile a collection of songs reflecting that body of work, no matter how good the intentions, particularly when you try for a hits collection rather than a career overview. After all, even semi-serious fans recognise the singles/hits aren't always the best songs in a career.

But people will keep trying and people will keep buying, if only to keep "stoking the star-marker machinery behind the popular song", as Mitchell sings here in Free Man in Paris.

Young's greatest hits here are, according to the sleeve notes, "based on original record sales, airplay and known download history", which, like an ARIA platinum award, means anything you like, really. The fact is these songs are the best-known Neil Young tunes, the ones you will hear on classic rock radio, and come almost exclusively from 1969-78 with not a single song from the past 13 years. Hard to complain, I guess - that's what's promised in the title, after all - unless you think a good compilation should reflect the depth and range of someone's work for fans and inspire relative novices to explore the rest of the catalogue.

Sensibly, Mitchell's collection is not called a greatest hits; crucially, she had a hand in the song selection; thankfully, it is a thoughtful collating of a career. Mitchell doesn't have a problem including the songs likely to be demanded by fans, from the girlish Big Yellow Taxi to The Circle Game, Carey and Help Me. And fabulous they are, too.

But here also are more demanding moments from her less commercially successful explorations of rhythm (The Jungle Line, Dreamland and Furry Sings the Blues), her less travelled '80s and early '90s work (Nothing Can Be Done, Come in from the Cold) and the orchestrated, deeper mined reinterpretations she made of her material in recent years (Both Sides Now, Amelia).

There's plenty missing, of course, and some may find the non-chronological running order odd but, packaged with reproductions of gorgeous paintings and full lyrics, Dreamland is exactly the kind of product that will send new and old fans off to the source material, to the absolutely essential albums themselves.