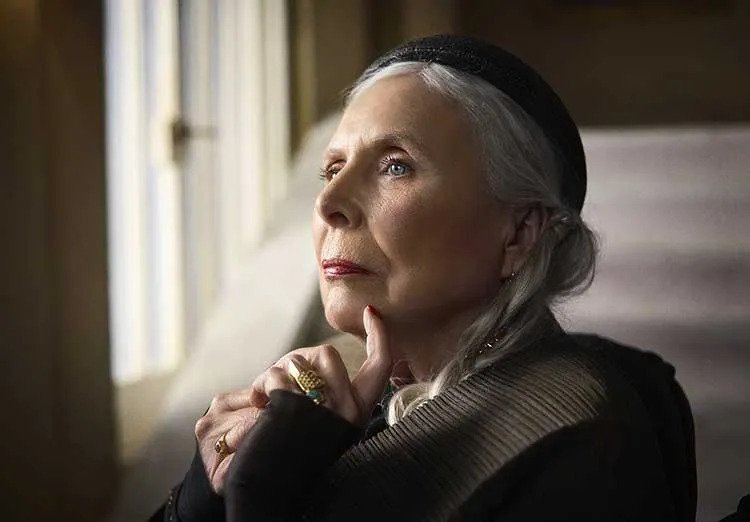 These are happy days for Joni Mitchell fans. First the pioneering songwriter and guitarist returned to the stage after recovering from a near-fatal brain aneurysm - making a stunning surprise appearance at Newport Folk Festival in 2022, followed in 2023 by a full-blown Joni Jam at the Gorge in Washington state, both spearheaded by Brandi Carlile. Meanwhile, the accolades and awards for Mitchell have been piling high, along with, it seems, rising appreciation of her contributions among musicians and listeners alike.
And now comes a remarkable new view into one of the most transformational periods in her music, through Rhino Records' release of Joni Mitchell Archives, Vol. 3: The Asylum Years (1972 - 1975). This new volume spans a time when she made multiple breakthroughs - as a songwriter, guitarist, and bandleader - from For the Roses to Court and Spark and The Hissing of Summer Lawns.
The set is surely not for the casual listener. The four-LP version includes 40 tracks, while the full digital/five-CD collection offers a whopping 96 - almost six hours total of demos, early/alternate studio takes, and concert sets, including Mitchell solo at Carnegie Hall in 1972 and with Tom Scott and the L.A. Express in Los Angeles in 1974.
This deep-dive approach allows you to consider songs from multiple angles. If you love, say, "Cold Blue Steel and Sweet Fire," in the full digital/CD release you'll hear a gorgeous guitar and voice demo recorded during a 1971 visit to Graham Nash and David Crosby's recording session; a solo performance well before For the Roses came out; a working mix where she sings a guide track for saxophone; and a live duet with Tom Scott.
One of the major musical developments in this period was Mitchell really going off the grid with guitar tunings, with songs like "Barangrill" (D A C F# A D), "For the Roses" (G G D G B D), and "Woman of Heart and Mind" (B F# C# E B D#), and an attendant opening up to more complex harmonies. At the same time, she was leaving behind the strumming and conventional fingerpicking of songs like "Big Yellow Taxi" and "The Circle Game" to develop her own free-form type of fingerstyle. You can hear all this in detail on the many solo tracks from the studio and stage - a feast for Mitchell guitar fans. (This is admittedly a guitar-centric perspective: there are lots of piano/vocal tracks on the release as well.)
Especially with Court and Spark, when her guitar became part of a thicker instrumental mix, it's a revelation to hear solo demos of songs like "Help Me," "Just Like This Train," and "Trouble Child." All the supple rhythms, rich harmonies, and moving lines of the fully orchestrated versions are present in her guitar.
When I interviewed Mitchell for this magazine in 1996, she described her early frustrations with trying to find a band that clicked with her music; as she memorably put it, "They were imposing style on something without seeing what the something was that they were playing to. I thought, 'They're putting big, dark polka dots along the bottom of the music, and fence posts.'" On this release, you can hear exactly what she means, through a series of studio takes of, for instance, "You Turn Me On I'm a Radio": in early sessions, the rhythm section of Neil Young and the Stray Gators completely misses her feel, in multiple attempts.
This mega release includes way more noteworthy tracks than I have space to detail, but a few that linger in my mind are a goof-around R&B medley with James Taylor; "Sunrise Raga," a guitar/tabla instrumental that has the kind of open-tuning melodic strumming sound that Michael Hedges would mine decades later; and some stage raps, like a six-minute intro to "People's Parties," that showcase Mitchell's wild intelligence and offbeat wit.
Packaged with a lavish 40-page book, this collection is substantial on every level. Most of all, it renews my appreciation for what a clear vision Mitchell had for her songwriting and guitar, and how determinedly she brought it to life.