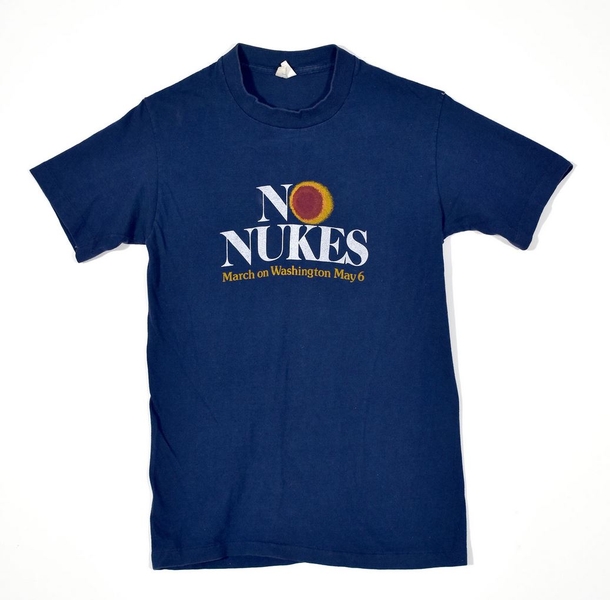 NO Nukes March on Washington, May 6, 1979 T-shirt
1979
silkscreen print on cotton T-shirt
26 x 27 in.
lent by a private collector

The anti-nuclear march on Washington, D.C. on May 6, 1979 occurred in response to the Three Mile Island accident in Dauphin County, Pennsylvania which included a partial meltdown of a nuclear reactor and subsequent radiation leak. Three Mile Island was the most significant accident in commercial U.S. nuclear power plant history and prompted a number of anti-nuclear protests. It is estimated that around 65,000 people gathered outside the White House and chanted slogans like: "Hell no, we won't glow!" and "Two, four, six, eight, we don't want to radiate!" Joni Mitchell performed her song Big Yellow Taxi, modifying her famous line by singing "they paved paradise and put up a nuclear hotspot."