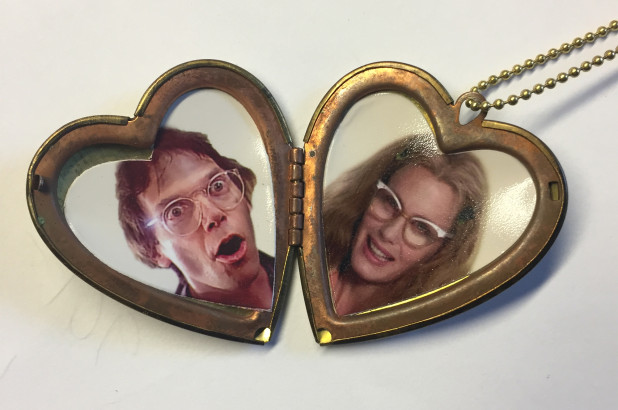 Neil Young planned his wedding to Daryl Hannah so that they'd have a nearly full moon shining down as he serenaded her with Harvest Moon.
The ceremony on Friday was top-secret and held near San Luis Obispo, Calif. — a three-to-four hour drive from Los Angeles — to keep away paparazzi.
Joni Mitchell and Stephen Stills were among the only celebs there. The 100 invited guests were each given a heart-shaped locket with photos inside of the bride and groom's smiling faces.
Guests also received a list of nearby hotels, but were told, "Please note the hotels do not have information about the event, so please only contact them to book a room (and do not mention anything about this event)."
A wedding planner also advised guests, "Everyone will be asked to leave their phones and cameras at the hotel."
Hannah, 57, whose past loves include John F. Kennedy Jr. and Jackson Browne, has been seeing Young, 72, since 2014.
Hannah and Young led a Keystone XL pipeline protest in Washington, DC, in April of that year, and in July, Young filed for divorce from Pegi, his wife of 36 years.
When his and Hannah's romance was discovered, Young said publicly that they didn't care what people thought about it. "We didn't pay any attention to that. It doesn't matter. We don't give a s - - t . . . What matters is us, not the press."
Hannah posted a photo of an owl on Instagram on Saturday with the caption: "Someone's watching over us . . . love & only love."