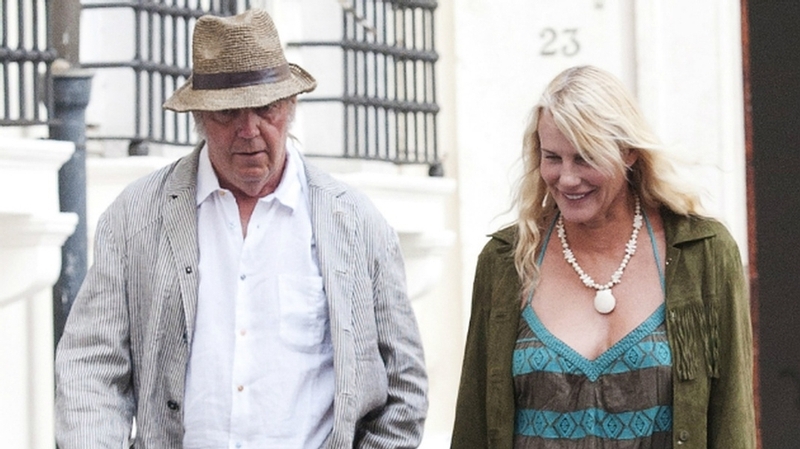 Multiple sources seemed to confirm that Neil Young married his girlfriend, actress Daryl Hannah, last weekend, and now the New York Post's Page Six gossip section has unveiled new details about the nuptials.
According to the website, the top-secret ceremony was held on Friday, August 24, near San Luis Obispo, California, and was timed to take place during a nearly full moon, as the folk-rock legend serenaded his bride with a rendition of his song Harvest Moon.
Among the 100 invited guests were Young's longtime musical friends and collaborators Joni Mitchell and Stephen Stills. Each attendee received a heart-shaped locket with a photo of Neil and Daryl smiling. Guests were provided with a list of local hotels, and were instructed not to mention anything about the event when booking their accommodations. A wedding planner also told attendees to leave their cameras and phones at their hotels.
The couple reportedly began dating in 2014, shortly after Neil filed for divorce from his wife of 36 years, Pegi.
Earlier this year, Young starred in a surrealistic western musical film called Paradox that Hannah directed and in which she also appeared.
Copyright © 2018, ABC Radio. All rights reserved.