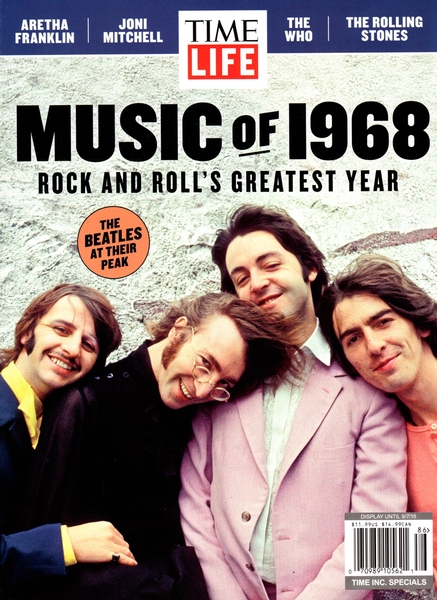 An impromptu jam session between David Crosby, Stephen Stills and Graham Nash led to a five-song demo. Then came one of the most famous bands ever.
Graham Nash, David Crosby and Stephen Stills have been arguing for decades about the first time they played together. Nash and Crosby maintain it was in Joni Mitchell's Laurel Canyon living room, in Los Angeles's Hollywood Hills. Stills remembers the jam session taking place at Mama Cass Elliot's Laurel Canyon dining-room table, in the corner of a stucco room near the kitchen and the pool. Yet another version has the trio playing in the living room of Lovin' Spoonful founder John Sebastian.
No matter which collection is correct, all three musicians agree that it was in June 1968 and the song that brought them together was Still's beautiful ode "You Don't Have to Cry." The singer-songwriter was 23 and still with Buffalo Springfield. But the band was in the process of breaking up, and Stills had started writing with Crosby, 26, who recently had split from the Byrds.
The friends were riffing on "You Don't Have to Cry" in an impromptu jam session when Mitchell's boyfriend, Nash, wandered into the room. A guitarist with the British group the Hollies, Nash was in town to see Mitchell, and he asked Stills and Crosby to play the song again. On the third go-around, he joined in adding a top line that Crosby later characterized as "amazing".
By August, Crosby, Stills, and Nash had gone to New York City and recorded a five+song demo in a single session. On it were a number of tracks that would become huge hits, and, like the Band's Music from the Big Pink , it would help shift the rock ethos from loud guitars and psychedelia to folksier, more harmony-oriented compositions. Among them: "Guinnevere," "You Don't Have to Cry" and "Helplessly Hoping". Within six months, Nash had left the Hollies and Crosby, Stills and Nash had a recording contract.
Just after the trio's eponymously named first album hit stores in May 1969, they asked Stills's former Buffalo Springfield bandmate, guitarist Neil Young, to join them on tour. At that point, they became Crosby, Stills, Nash & Young, and they booked their first gig at the Chicago Auditorium on Aug. 16, 1969, with Joni Mitchell as the opening act.
Crosby, Stills, Nash & Young's second public performance was the following day - in front of half a million hippies in muddy upstate New York, at a music festival known as Woodstock.