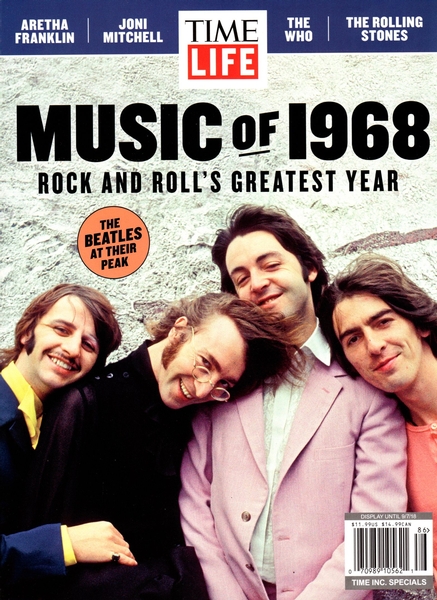 She was the bewitching blonde with a guitar whose way with words made her one of the era's most influential singer-songwriters
As David Crosby describes it, the first time he heard her sing, he thought he'd "been hit by a hand grenade." It was 1967 in Coconut Grove, Fla., and Crosby was licking his wounds after being kicked out of the Los Angeles-based folk-rock group the Byrds. One evening he walked into a club called the Gaslight South, and there was Mitchell. Wafting through "Both Sides Now." She was ethereal, with translucent skin, flaxen hair and cutting cheekbones. Her voice was piercing, swooping; her songs, like nothing Crosby had heard. Before long, he not only was living with Mitchell in Los Angeles, he had engineered a demo session for her with Reprise Records.
The result was the March 1968 album Joni Mitchell, a.k.a. Song to a Seagull, that introduced the precociously talented Canadian to America and foreshadowed the creativity to come. Though the Beatles' 1967 Sgt. Pepper's Lonely Hearts Club Band and the Who's 1969 Tommy are most often credited as the first concept albums, Joni Mitchell was one as well, divided into two parts. The first was "I Came to the City," which chronicled her failed marriage in Detroit and meandered through other slices of Mitchell's life - a night on the town, the tale of a lonely woman, a bitter city-dwelling taxi driver. The second side, "Out of the City and Down to the Seaside," celebrated nature and home life through songs such as "Sisotowbell Lane."
Joni Mitchell was released at a time when the reigning sound was burning down the house, à la Janis Joplin and Aretha Franklin. But critics found Mitchell's voice a welcome respite. In July, New York Times critic Robert Shelton published a piece on Mitchell titled "Singer-Songwriters Are Making a Comeback." In it he noted that solo acoustic performers were on the rise and that "the high-frequency rock 'n' roar may have reached its zenith."
For music fans, Joni Mitchell would have another even more profound impact. The recording sessions were booked for Sunset Sound, where the band Buffalo Springfield was also recording, and some historic connections were made. On occasion, Stephen Stills would sit in on Mitchell's session playing guitar and bass. Mitchell also befriended Still's bandmate Neil Young whom she knew from the Canadian folk circuit. By then, she and Crosby had broken up, but he eventually formed the superband Crosby, Stills, Nash & Young, and Mitchell would live with Graham Nash. In April 1968, she made a down payment on a cottage in Laurel Canyon, where Nash in 1970 would write about their countercultural domestic bliss in the CSNY hit "Our House."