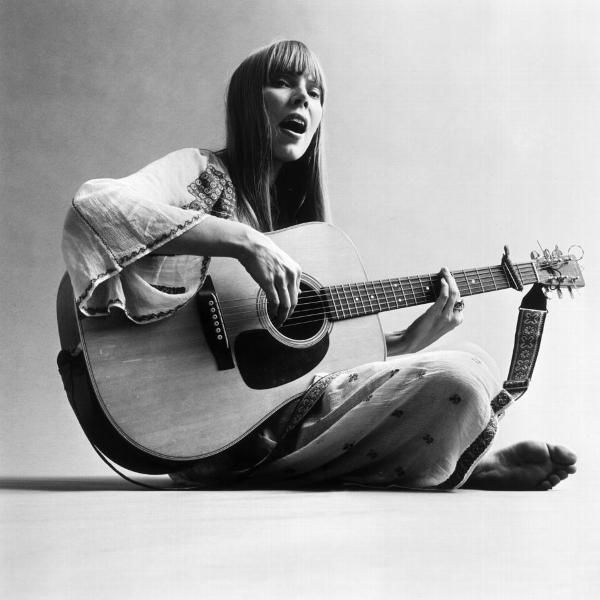 Sydney Finkelstein, 58, is the Steven Roth Professor of Management at the Tuck School of Business at Dartmouth College. He is the author of "Superbosses" (Portfolio/Penguin). He spoke with Marc Myers.
My older brother, Simon, and I shared a room growing up in Montreal. Simon is 11 years older than me, and in the early 1970s he had quite a few albums by female singer-songwriters. One of my favorite songs was Joni Mitchell's "All I Want," which opens her 1971 album "Blue."
Hearing records then by artists such as Carole King, Linda Ronstadt and Joni taught me quite a bit about women before I knew much about them. And unlike many rock artists, their voices tended to be crystal clear, allowing you to appreciate their lyrics.
In 1980, when I was 22, I left Montreal to attend the London School of Economics for a year. As I boarded the plane, "All I Want" was in my head: "I am on a lonely road and I am traveling / Traveling, traveling, traveling / Looking for something, what can it be."
I wasn't thinking about school as much as the experience of living in Europe and having a chance to travel. My eyes were open to new things, and I was looking forward to seeing what I could do when completely unfettered.
In London, I lived at a boarding house run by an older English woman. I bought "Blue" and listened to "All I Want" when she wasn't around. She didn't care much for the album.
Soon I began to look at the song differently. I had a girlfriend for a short time and introduced her to "All I Want." Her reaction was that it was both beautiful and sad, which was accurate: "Do you see, do you see, do you see how you hurt me baby / So I hurt you too / Then we both get so blue." Months later, before she left for Italy, I gave her a copy of the album.
Back in the States, I gave "Blue" to my new girlfriend, Gloria - the woman I'm married to today.
I'm not sure why I gave "Blue" as a gift. I think I wanted the women I knew to truly know me. I'm still like this today - forever searching and grateful to be alive. I sing the first line of "All I Want" to myself almost every day.