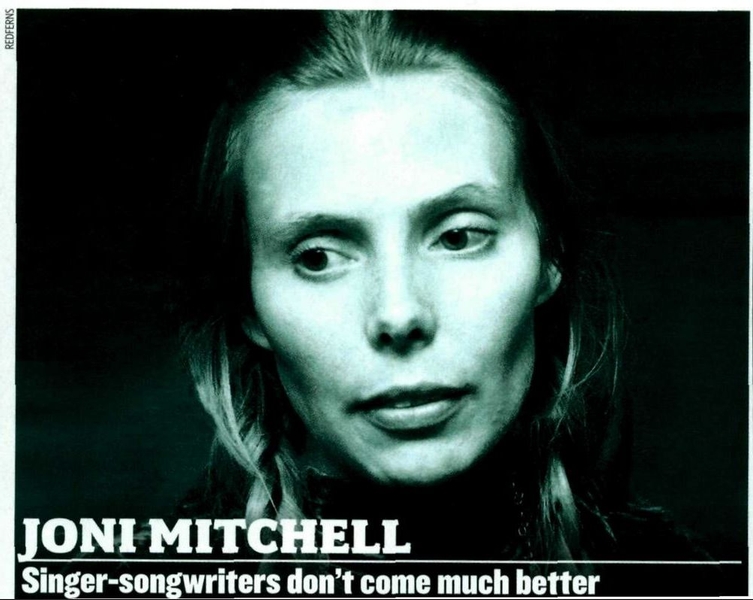 After my initial appreciation of The Beatles and classical music, The Beach Boys were an epiphany to me. I've always considered the combination of those three elements the start of progressive rock. I'd dabbled in that with the band Family for a while, but kept on hearing these incredible new records that came from California; singer-songwriters such as James Taylor, Joni Mitchell and Neil Young absolutely fascinated me, because they were so completely different to King Crimson, ELP and Yes, the whole prog thing. Most of the musicians I've known, including Geoffrey [Downes, Asia keyboard player] had backgrounds in church or classical music.
All these bands like The Eagles had started to appear, so I decided to get on a plane and take a look for myself. I didn't know anybody in California, but although Joni was Canadian it all seemed to be emanating from there. I wanted to see what was happening, and ended up getting a gig playing at the Troubador in Santa Monica.
When Joni Mitchell's album BLUE came out [1971] it blew my fucking head off. It was absolutely amazing. And she became probably my favourite artist of all time. I loved the way that James Taylor told stories, but Joni went way beyond that—dipping into classical music, but with this fantastic voice and guitar. She gave away so many secrets about her private life that it was almost shocking. Joni gets inside a song and lives it from the inside out; it's not just chords and vocals. All these years later the BLUE album still makes me feel just the same. She's done great other albums but BLUE is the distillation of her essence.
John Wetton is touring the UK this month as part of the reunited original line-up of Asia.