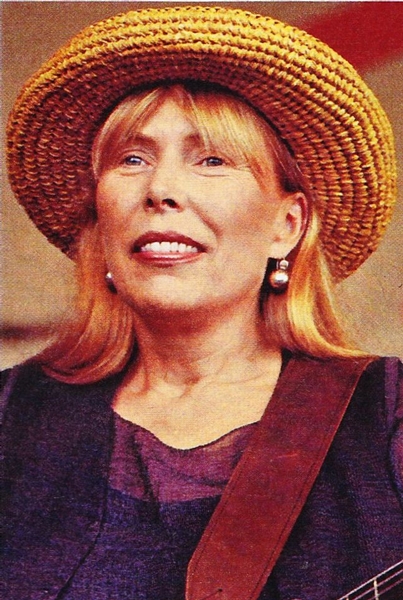 JONI MITCHELL had a mega-hit in 1970 with Big Yellow Taxi, but here are 10 more things you didn't know about the 70-year-old songbird:
1. Some parents recite the Bible, but Canada-born Joni was raised on Shakespeare quotes.
2. A polio victim at age 9, she can't play a wide body acoustic guitar due to the pressure it puts on her back and shoulder.
3. Mitchell taught herself to play guitar from a Pete Seeger instruction book.
4. She worked as a salesgirl in a Toronto Simpsons-Sears department store until she scraped together the $140 to join the musicians' union.
5. She gave up her out-of-wedlock daughter for adoption in 1965. When they were reunited in 1996, Joni found out she had two grandchildren.
6. Joni wed folk singer Chuck Mitchell later in 1965, reportedly just 36 hours after meeting, and kept his last name after they split in 1967.
7. She had romantic relationships with David Crosby and Graham Nash of Crosby, Stills & Nash.
8. Mitchell suffers from rare Morgellions disease, which causes painful sores and rashes on her body.
9. She declined an invite to play at Woodstock in 1969 to appear on The Dick Cavett Show.
10. Led Zeppelin's song Going To California is an homeage to Mitchell.