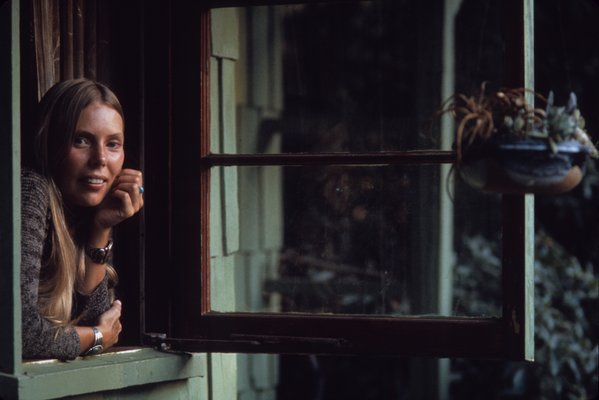 The Grammy Museum will focus some attention on music from its own backyard in L.A. with an exhibition coming in May looking at the Laurel Canyon scene of the late 1960s and early '70s.

"Probably around the time of the Pacific Standard Time project we participated in with Getty Museum people, I thought it would be appropriate and necessary to begin to tell the rich and complex story of the contributions that California has made to American popular music," the Grammy Museum's executive director, Robert Santelli, tells Pop & Hiss. It will be a different type of show than the museum has done in the past, say with its 2012 salute to quintessential Southern California group the Beach Boys on the band's 50th anniversary, in that "Laurel Canyon wasn't a specific, individual sound, but a scene" that made it worth exploring, Santelli said.

The Laurel Canyon scene encompassed the folk-rock singer-songwriter genre that flourished there four decades ago when Joni Mitchell, Carole King, James Taylor, Neil Young and his buddies in Crosby, Stills & Nash, Jackson Browne, Emmylou Harris, Rodney Crowell and numerous others lived or hung out in the hilly terrain above Hollywood.

Many if not all of them were documented by celebrated rock photographer Henry Diltz, whose work will be a key part of the exhibition, Santelli said. The show also will draw some of its material from the 2009 book "Canyon of Dreams: The Magic and the Music of Laurel Canyon" by L.A. journalist and historian Havery Kubernik, veteran record executive Lou Adler, Scott Calamar with photos by Diltz.

Santelli and his staff are in the midst of assembling the exhibition and are interested in hearing from musicians, fans or others who were involved in the Laurel Canyon scene. "I wasn't here then," said Santelli, who hails from New Jersey, "but there are a lot of people here who will be emotionally invested in this show. The idea is that we'd like to get them to reach out to us, since we don't have a permanent collection that delves into the Laurel Canyon years.

"We want to look at the history of Laurel Canyon as a cultural force in the greater Los Angeles area. We'll be looking at many of the great recordings that came out of it, and exploring the stories behind those great recordings."

He said the show is expected to open in early May.