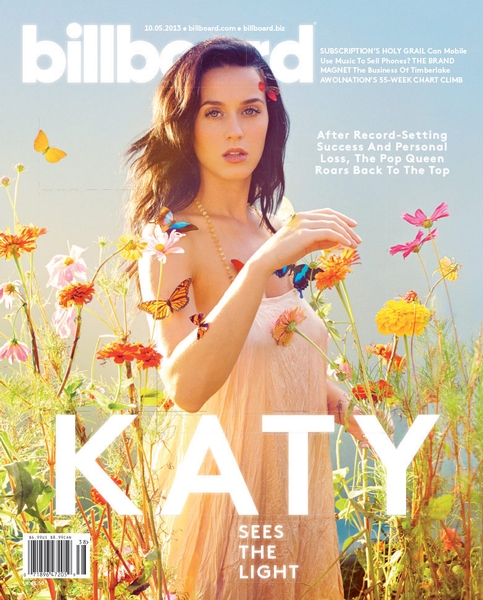 Katy Perry graces the cover of the Oct. 5 edition of Billboard to support her upcoming album, "Prism," but it's Perry's next album that gets some major ink as well.

"I'll probably turn into more of a Joni Mitchell," Perry said when asked what she wants to do in the future. "As I inch towards my 30s, I think my fourth record will be more of an acoustic guitar album. That's where I started when I was first discovered by Glen Ballard and got my first record deal."

Despite that wish, Perry isn't planning on going full folk singer just yet. "I can't get ahead of myself. I'm still doing the work: I'm a good balance of left and right brain, and to be an artist with a long career, you've got to have both," she said. "One thing John [Mayer] said to me was, 'It's harder maintaining success than finding it.' I've got a few records under my belt, and I still feel like a brand-new artist. People still want that truth to cut through."

"Prism," which includes the smash single "Roar," is out on Oct. 22. Check out Perry's Billboard cover below. More of the interview can be found over at Billboard.com.