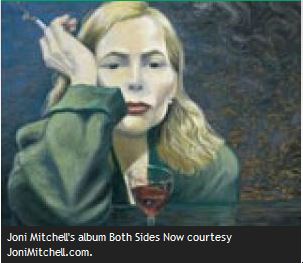 Tourism Saskatoon hosts meeting Tuesday
---
Tourism Saskatoon is organizing a group discussion regarding Joni Mitchell and how the community might better recognize the musician.
A meeting Tuesday should provide some answers, according to Todd Brandt, president and CEO of Tourism Saskatoon.
"This is purely an exploratory meeting to look at ideas and concepts. There has been lots of stuff thrown out there but we thought we would facilitate a group getting together to talk about it," he said.
The guest list includes a number of people involved with provincial and university archives and local people who have previously worked with Mitchell. Lorne Calvert has agreed to chair the meeting.
If the meeting goes well, a second meeting could include community input.
"Right now, it is just a smaller group that was invited," he said.
"None of us are empowered in any way, shape or form on this. We have not had formal discussions with Joni or with her publicist. It really is us getting our act together first and expressing interest from the community to Joni down the road."
Brandt said there is pressure to move quickly on this issue because some of her artifact collections could go to other communities. He said enough Saskatoonians understand Mitchell's international acclaim and it would be good to recognize her in a coordinated fashion.
Mitchell started out in the city, playing the Ukulele and went on to become a well known musician and painter.