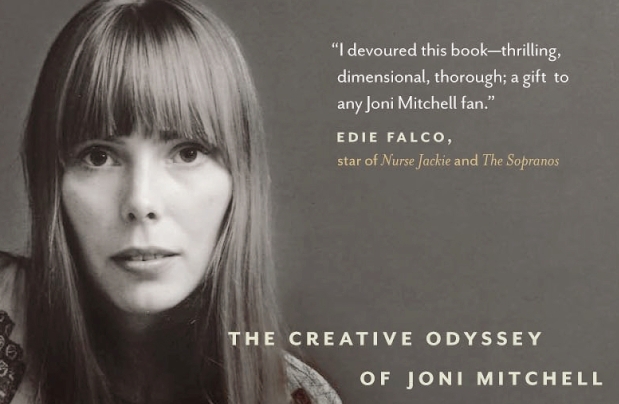 Prickly relationship between artists was governed by songwriter sibling rivalry

Mitchell's limp attitude to Dylan had been gestating for a long time. The two had been circling each other on the folk circuit for years and were frequently cited in the same breath as folk poets and musical innovators - with Mitchell often called the "female Bob Dylan." The term drove her crazy - she loathes it even more than "confessional songwriter" - but she accepted the dynamic. She recognized she and Dylan "were good pace-runners" because they pushed each other forward in a spirit of friendly competition. There was grudging respect between them but also a sense of cool playfulness that lasted until the last salvo, when Mitchell famously called Dylan a plagiarist and a fake.

What was all that about? To really understand the Joni- Bobby relationship, it behooves us to look back on the rich history of David Geffen's couch. No, we're not going to talk about his infamous heavy petting with Cher - thank god. We're going to look at a famous listening party he held in his Copley Drive home in Bel-Air.

Geffen had just leveraged his next career move as the head of the newly merged Elektra/Asylum, and he was about to embark on the most successful phase of his life - when he would earn a reputation as the man with the "golden touch" for releasing the three top albums on the Billboard chart: Bob Dylan's Planet Waves, Joni Mitchell's Court and Spark, and Carly Simon's Hotcakes.

The listening party was for the former two, who were easily David Geffen's prize ponies. Mitchell was living at Geffen's mansion while she recorded Court and Spark. But Dylan was Geffen's big "get," the cornerstone of his recently expanded roster on the Warner-owned subsidiary - a new company that gave him a $1-million-a-year salary (in 1973), as well as the coveted chairman's title. He'd recently wooed Dylan away from his longtime home at Columbia and was bragging about it to anyone who would listen. Geffen was intensely focused on the sessions for Planet Waves.

Mitchell remembers the evening as she hung out with Geffen, Dylan, and members of The Band. "There was all this fussing over Bobby's project, 'cause he was new to the label, and Court and Spark, which was a big breakthrough for me, was being entirely and almost rudely dismissed," she told Cameron Crowe. "Geffen's excuse was, since I was living in a room in his house at the time, that he had heard it through all of its stages, and it was no longer any surprise to him. Dylan played his album and everybody went, 'Oh, wow!'"

Mitchell says the sycophantic reaction to Dylan was constant, and she found it entirely off-putting. She recognized it was part of a widespread deification, but she saw through the myth and she saw through Bob, especially when he started sawing logs.

You see, right in the middle of the joint listening party, as the strains of Court and Spark vibrated through David Geffen's leather couch, Dylan drifted off into snoresville. "I played (my songs), and everybody talked ... and Bobby fell asleep."

Mitchell had the last laugh. Planet Waves didn't sell, though its failure doesn't seem so tragic when you consider it was recorded in all of three days. But Court and Spark is considered one of Mitchell's finest - if not the finest, depending on who you're talking to. (A monograph by Sean Nelson refers to the album as "her most accessible work" and a pop record that contains "multitudes.") As she told Crowe, Mitchell had enough creative confidence to know the work was good: "I said, 'Wait a minute, you guys, this is some different kind of music for me, check it out.' I knew it was good. I think Bobby was just being cute." ...

To truly understand the dynamic between her and Dylan, and how initial idolatry morphed into a sense of sibling rivalry and, finally, an old couple's petty bickering about who did what better and who did what first, we'll go back to square one.

At a glance

From the book Joni: The Creative Odyssey of Joni Mitchell book launch party

By: Katherine Monk

Published by: Greystone Books, an imprint of D&M Publishers Inc. Reprinted with permission of the publisher.

When: Thursday, Oct. 4 8 p.m.

Where: The Railway Club, 579 Dunsmuir St.