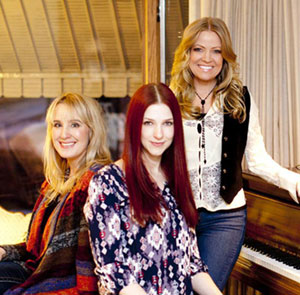 The voices of Carly Simon, Carole King and Joni Mitchell were part of a generation's soundtrack in the 1960s and 1970s. The Chanhassen Dinner Theatres will pay tribute to the iconic singer-songwriters on Friday, May 18 and Saturday, May 19.
Three top Twin-Cities female singers – Rachel Holder-Hennig, Deb Brown and Jana Anderson – will perform "River." The concert will include songs such as King's "Will You Still Love Me Tomorrow" and "Natural Woman"; Mitchell's "Help Me" and "Both Sides Now; and Simon's "You're So Vain" and "Nobody Does it Better."
Dinner begins at 6 p.m. and the show begins at 8 p.m. May 18 and May 19.
Tickets are $55 for dinner and the show, $40 for the show only. For tickets, contact the box office at 952-934-1525 or tickets@chanhassendt.com. The Chanhassen Dinner Theatres are located at 501 West 78th St., Chanhassen. More information here