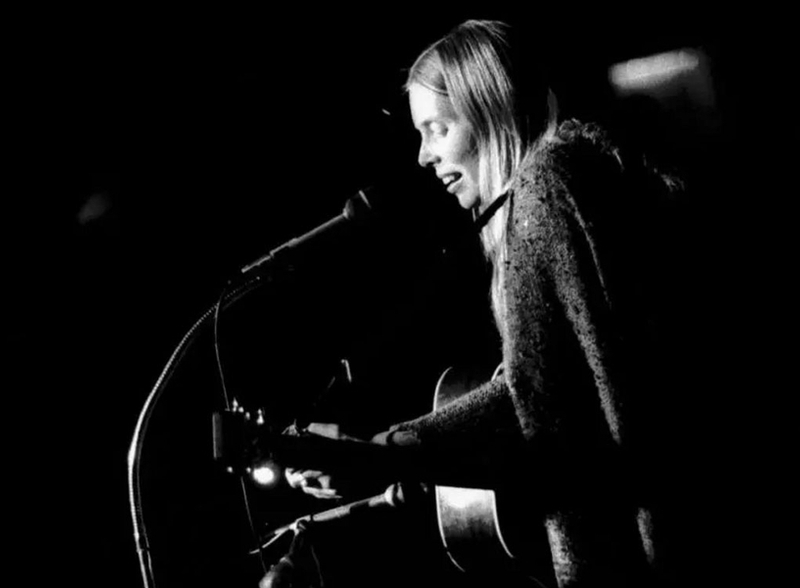 It's been more than three years since Joni Mitchell referred to Saskatoon's many failed attempts to honour her as "laughable," saying that she wanted to distance herself from any more proposals in the future.
"I love Saskatoon. Don't get me wrong," she told the Saskatoon StarPhoenix in July 2013. "I had such enjoyable teenage years there. I started to play the guitar and paint there. My gifts began there. But I cannot go through another one of these. If you want to do something, leave me out of it. Just do it."
Saskatoon resident Jan Coleman believes Mitchell should have been honoured in the city long ago, so she sent a letter to city council recently.
"It's a little overdue in my opinion," Coleman said. "She is one of our own and is known worldwide as a musician and also as an artist. For years I think many folk in the city have wanted to honour her in some way, but it seems like every idea people have come up with never came to fruition."
In her letter, Coleman says she wants signs to be placed announcing Saskatoon as the home of Joni Mitchell. According to Coun. Darren Hill, the request will be received by council but a city hall policy may hinder this attempt to honour Mitchell.
"Certainly that letter will be received as information and if there is interest it can be discussed with Ms. Mitchell herself," he said. "But what that letter is requesting though is more of a monument in recognition, and we have a policy that that is for deceased persons only."
Coleman said she believes waiting to honour Mitchell until after her death would be a mistake. She argues Mitchell is commonly cited by other musicians as an icon and inspiration, yet Saskatoon still has not given her the credit she is due.
Mayor Charlie Clark said he agrees.
"In my view it is overdue ... given the contribution she has made to the arts and music in her role as one of the best songwriters of the century," he said. "So I actually support us resolving that and sorting out a proper recognition."
Clark said he would like a process put in place to determine if a sign would be the best way to honour the legendary musician. Usually the city would name a notable landmark or building after someone of her stature, he added.
"I think ways to connect her to the parts of the city that she has touched would be good, but I do think finalizing what that place would be is a bigger conversation."